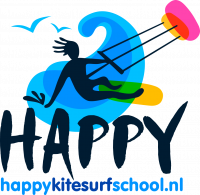 Happy Kitesurf School
Beginner to Advanced | Kijkduin (Mon - Fri, 14:00-17:00, 19:00-21:00) | Brouwersdam (Sat - Sun, 12:00-15:00, 16:00-19:00)
The Hague, Den Haag, Kijkduin, Zandmotor & Brouwersdam - Netherlands -
- 40 Votes
Summary
Happy works only with IKO certified instructors to guarantee safe and rock solid kitesurfing lessons for all levels and lots of fun at the beaches of Kijkduin and Brouwersdam. For Happy quality matters and therefore we only teach in single (private) or 2-student (duo) classes. Your choice is quality, safety and fast progress? Yes, then let us be your guide to the awesome world of kitesurfing! Work hard, play hard, be happy.
Courses/Instructions
IKO Discovery to Advanced for all newbees. And for experienced kiteboarders we offer IKO Certification Only so you can prove your skills and be able to hire equipment when you ar on holiday.
Equipment
Happy is dealer of CrazyFly Kites & Boards, a premium brand designed and build in Slovakia. During the lessons you will use the ideal kites and boards matching your skills and weather conditions. For students we have special offers. Ask your instructor of visit our website for the latest offers.
Best Season
Happy has long season from April until October. On weekdays you an find us at Kijkduin, the Zandmotor. During the weekends we move to Brouwersdam to avoid the overcrowded Zandmotor so we are sure you'll have the best and safest conditions possible with no extra charge!
Map