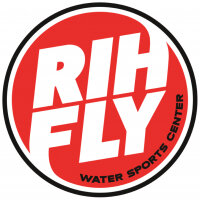 DAKHLA Attitude Sports Center
Learn with the best conditions possible - Dakhla is the wind paradise on earth!
Dakhla - Morocco -
- 395 Votes
Summary
One of the most beautiful kitesurfing destinations in the world is with no doubt the windy diamond 'Dakhla'. It is situated in the extreme south of Morocco, at a 40km long bay, that creates a daily wind of around 20-25 knots, all year round. The lagoon offers perfect flat water, and with a short transport to the sea side, you can often enjoy some great Atlantic waves. JOIN US for the best wind holidays ever and experience Dakhla as never before!
Courses/Instructions
RIHFLY DAKHLA SportsCenter offers lessons for beginners to advanced in the following modes: SEMI PRIVATE (2S-1K-1M) PRIVATE (1S-1K-1M) All our instructors are IKO certified monitors and we work with Headzone helmets and/or BBTalking communication systems and soloshot video recording system to take all students to achieve their goal in kite surfing. We also offer lessons in: wave kitesurfing, strapless freestyle, foil kitesurfing and private lessons for specific needs.
Equipment
RIHFLY DAKHLA SportsCenter works with the latest Cabrinha Kiteboarding equipment and NP accessories. All equipment is checked daily and is always in perfect conditions for lessons and rentals. From beginners or light wind sets to complete freestyle or wave riding equipment... all is available! The best material available to learn and to spend endless sessions in Dakhla!
Best Season
In Dakhla the wind blows all year long!!! Best months are from March till September. During wintertime the water gets a bit colder but a long sleeve wetsuit is enough. For the rest of the year a shorty or even a single board short will make your day. From November to February the waves are the best and there are endless sessions happening with 25-30 knots side onshore winds with long waves breaking right. Join us on our daily excursions o our favorite wave spots all over the atlantic shore of Dakhla's peninsula.
Facilities
Retail shop
Bar/Restaurant
Wifi
Teaching from a boat
Children's Lessons
School Training Courses
Recreational Courses
Professional Courses
Map