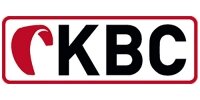 KBC Dakhla
Kiteboarding Club Dakhla
Dakhla - Morocco -
- 787 Votes
Summary
Dakhla awaits you with a huge kite spot – ideal for beginners and sure to be windy: the wind stats promise 320 kiting days per year. The peninsula and lagoon, which separate us from the Atlantic, are a kitesurfer's dream – but until now, the focus was on kiting holidays and not on accompanying family members and evening activities after the kiting session. That's all changed now. At KBC Dakhla, you'll find a cosily furnished bungalow complex with luxurious amenities including a freshwater pool, hamam and gym. And there's always something going on at our beach bar in the afternoons and evenings. The kiting centre is centrally located—right next to the hotel, right on the spot. And it has everything you could wish for: professional instructors, the very latest in F-ONE equipment and the top quality you expect from KBC.
Courses/Instructions
Beginners Lessons: In our beginners' course, you will learn the theoretical principles of kitesurfing and then practise the most important elements in a group of 2-6 learners. Our philosophy of sustainable training should enable each participant to use the kite and board independently – and above all, safely – after completing the course. Advanced Lessons: Have you already completed a basic course? Then you're all set for the next step: targeted training for the perfect water start and practical, safe riding technique. One-on one Instructions: An experienced kite instructor is at your side to safely guide you step by step, bringing you closer to your goal: Private training for kitesurfers of all levels Tips on riding technique Manoeuvres and freestyle tricks Courses for kids (from age 10) Introduction to waveboarding Introduction to foil kitesurfing
Equipment
60 kites kites from F-ONE in all sizes from 5 m² to 14 m² 30 boards from F-ONE – all current F-ONE beginner, freestyle and surfboard models in all sizes Foil Kiteboards from F-ONE SUP-Boards Harnesses Seat harnesses (Prolimit and Mystic) and waist harnesses (Manera) in sizes XS to XL Neoprene suits (Prolimit and Mystic) in sizes XS to XXL Reserve in advance to ensure that you always have the equipment you need even if you have to switch several times a day. A licence corresponding to VDWS licence level 3 is required in order to hire gear.
Best Season
season all year
Facilities
Retail shop
Bar/Restaurant
Wifi
Children's Lessons
School Training Courses
Recreational Courses
Professional Courses
Map