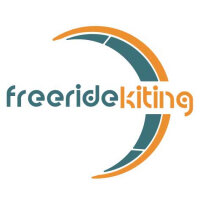 Freeride Kiting
Free the kite, and adventure will follow.
La Ventana / El Sargento - Mexico -
- 5 Votes
Summary
Freeride kiting provides independent IKO certified kiteboarding and Kitefoiling lessons, as well as skills instruction, and coaching in La Ventana, Baja Mexico. We also provide ride along and refresher sessions and downwinders with transportation.
Courses/Instructions
Freeride Kiting teaches independent learn to kiteboard courses through individual lessons, instruction and camps. 1:1 ratio allows maximum time with instructor and on water productivity.
Equipment
We use the current model Kites, boards, and bars from Flysurfer. We also use Mystic helmets outfitted with bBtalkn Waterproof Bluetooth Radios for real time, two-way communication. Our impact and flotation vests are from Mystic & Brunotti. Other gear we use consists of industry leading manufacturers like Slingshot, Lift, Moses, GONG, and F-One.
Best Season
Our season in Baja Mexico runs from October through April
School Training Courses
Recreational Courses
Professional Courses
Map