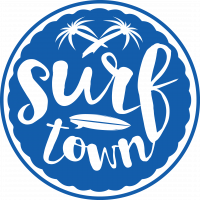 Surftown
Surftown - only IKO school in Estonia
Tallinn - Estonia -
- 230 Votes
Summary
Surftown is a surf school located in Tallinn, Estonia on the Stroomi Beach which is the closest one to the city. We offer high quality IKO kitesurfing lessons as well as windsurfing, stand up paddeling, skimboarding and longboarding lessons and rental. We also organise SUP sunset trips and classes such as yoga and SUP fitness. We also work with the groups, organising camps and team building events for companies. During the winter time, we offer snowkiting lessons as well as camps abroad.
Courses/Instructions
We offer 3 days kitesurfing beginner course, which is divided to 3 blocks - basic 1, basic 2 and basic 3. Each block takes 2-3 hours to complete. Private lessons are also available, depending on your level. We also offer freestyle lessons with one of the best female kiteboarders in the world Kristiin Oja. We also offer stand up paddling courses as well as windsurfing courses. During the winter, we offer snowkite courses, which take only one day to complete. You can find more information on our webpage.
Equipment
We use always new gear. For kitesurfing we are working closly together with Liquid Force Kites and O'neill wetsuits, which are the best quality on the market. We have all the sizes available from 5m2 to 17,5m2.
Best Season
The best season for kitesurfing is from the end of the April until October. During the spring and autumn we organise kite camps abroad and in winter snowkiting courses.
School Training Courses
Recreational Courses
Professional Courses
Map