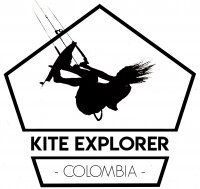 Kite explorer colombia
Kite Explorer Colombia, c'est avant tout une école labellisée One Launch Kiteboarding et une équipe d'instructeurs passionnés.
Santa veronica - Colombia -
- 32 Votes
Summary
Situé en Colombie à Salinas del Rey, sur la côte caraïbes entre Baranquilla et Carathagène des Indes. Nos moniteurs francophones diplomés IKO vous feront découvrir la pratique du Kitesurf lors de Cours Débutants. Pour les pratiquants de Kitesurf des Stages de Perfectionnement Twintip et Strapless sont également organisés. Located in Colombia in Salinas del Rey, on the Caribbean coast between Baranquilla and Carathagena. For Kitesurfers, Twintip and Strapless Advanced Courses are also organized.
Courses/Instructions
2 spots, one ideal for beginners, and the second to progress in freestyl or wave riding. Courses taught in French, Spanish and English. Small schools, we take care to make you independent, and accompany you at each stage of your progress, theoretical course and use of radio system allowing you more progress
Equipment
Kite : Reedin 6/7/8/9/10/11/12 Star 5/7/9/12 Twin tip : REEDIN / Cogua Strapless : Duotone / Hb / Cogua Foil : Duotone / REEDIN
Best Season
Décember - may // June - july
Facilities
Retail shop
Bar/Restaurant
Wifi
Children's Lessons
Map