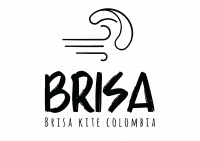 BRISA kite Colombia
Your experience is your world
Riohacha, la guajira, colombia - Colombia -
- 85 Votes
Summary
We are a IKO (International Kiteboarding Organisation) affiliated kiteschool located in Riohacha – La Guajira – Colombia offering classes with the best conditions in Dutch, French, English and Spanish. All of our instructors are professionally trained with international experience to give you the best service to kitesurf. Our highest priority is your safety and progression, so your classes incluide insurance, all safety equipment (helmet, lifeaid, watershoes, radiosupport, …), worldwide recognised kitecertifications to your level, the newest kitegear on the market and classes in your prefered language. We are fortunate to be located in one of the very few locations where we have all year round wind, windconditions ranging from 15-35 Knots with dozens of spots to choose from.
Courses/Instructions
All our instructors are professionally trained by IKO with international experience, our founder and head instructor is an assistant trainer and we offer classes in English, Dutch, French and spanish. We offer classes in a variety of spots depending on winddirections and the level of the students. Providing classes in the best possible conditions with all the safety attributes (helmets, lifejackets, radios, watershoes, licras, ...), insurance and newest equipment on the market. Our hosts and instructors are fully dedicated on your overall experience and will not limit themselves to teach you all about kiting but also incluide you in learning all about the local nature and cultural aspects of the region.
Equipment
Harlem Kitesurfing is a brand for kitesurfers who prefer endurance and performance over choosing a new kite color each year. We challenge the market with new innovations, unique service and a focus on the full lifecycle of kites. Harlem aims to change the tide. Putting an obsessive focus on product development and unconditional love for everything kitesurfing. https://harlemkitesurfing.com/
Best Season
We have great windconditions all year round, ranging from 15- 35 knots. Best time of the year is from November all the way true to August
Facilities
Retail shop
Wifi
Children's Lessons
Map