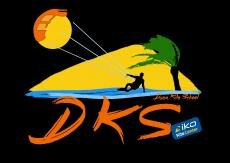 D.K.S.
El lugar para transformar tu estilo de vida/ the place to transform your lifestyle
Buenos Aires - Argentina -
- 232 Votes
Summary
Una nueva escuela con los instructores mas experimentados. Enseñando kitesurf desde 1997, el equipo de D.K.S. esta comprometido a crear kitesurfistas Independientes y seguros, con una actitud respetuosa frente a otros riders y el medio ambiente, creando nuevos Instructores I.K.O. para que continuen esta tradicion. A new school with the more experienced instructors. Teaching kitesurf since 1997, the team of DKS is committed to create independent and safe kiteboarders with respectful attitude in front of others and the environment, creating new I.K.O. Instructors to continue this legacy
Courses/Instructions
Basico, intermedio, avanzado y especialidad en curso de Instructores IKO. basic, intermediate, advance and specialty on I.K.O. Instructor Training Courses.
Equipment
El mas seguro y adecuado para cada ocasion, recibiras el mejor seguimiento a tu progreso GARANTIZADO. The safest and adequate for any condition. you will receive the most careful follow up of your progress GUARANTY.
Best Season
De mitad de Octubre a mitad de Abril. From middle October to mid April.
Facilities
Retail shop
Bar/Restaurant
Wifi
Children's Lessons
Map