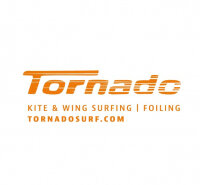 Tornado Surf
Tornado Surf Center
Safaga, Red Sea - Egypt -
- 662 Votes
Summary
We are an independent water sports center in lovely Safaga on the Red Sea (Egypt). In a warm and friendly atmosphere you can enjoy your holidays to the fullest – much cosier and more sociable than you would find it in big centers. Whether you come for kitesurfing, wingfoiling, windsurfing, stand up paddling or you simply want to relax. Our Center is located at the beach of the Paradies Abu Soma Resort. You might go Windsurfing, Wingsurfing/foiling, or Stand Up Paddling straight from the beach. From here you can also join our kite/wing trips and safaris. With our boats called Kite Adventure and Legends, our mobile kite/wing stations, we bring you to one of the best spots in the world: Soma Bay. The area is suitable for all skill levels: beginners will find ideal conditions for learning in the huge lagoon. Advanced riders can enjoy endless space in the turquoise waters of Soma Bay, regardless of the tides. The surface is mostly flat to choppy. In addition to the water sports activities, you can enjoy the complete boat life in booking one of the cabins – either for a safari with the overnight stay on the spot or on the daily boat which goes back to the jetty in front of the Center.
Courses/Instructions
We are glad to teach you either Kitesurfing or Wingfoiling in Arabic, English, German or French – Italian on request. Whether you are a beginner, an intermediate or an advanced rider who wants to learn new techniques or tricks, with Tornado Surf Center you are always right. We will help you to achieve your goals. Safety is very important for us. Therefore, we only work with IKO qualified instructors who are strictly following the teaching standards of IKO (International Kiteboarding Organization) and IWO for Wingfoiling (International Wingfoil Organization). In the end of the course you will get the license certifying your riding level. Check our Website for more information: www.tornadosurf.com
Equipment
We offer various F-One kites (Bandit, One, Breeze) to rent in sizes from 4㎡ to 17㎡. Twintips in sizes between 128cm to 155cm from F-One and Good Boards as well as two directionals and various hydrofoil set-ups for beginner and intermediate skills with mast lengths between 55cm and 85cm and the IC6 wing setup. Furthermore, we rent the Wing models Strike, Strike CWC and Swing V2 from F-One in sizes from 3.5㎡ to 8.0㎡. For Windsurfing and Wingfoiling we provide different sizes of inflatable and hard deck boards from 54L to 190L volume.
Best Season
All year around Safaga/Soma Bay is an ideal year-round destination for watersports like kite or wing surfing/foiling. It has a subtropical desert climate with hot summers and warm winters. The annual average temperature is over 29 degrees Celsius, with January being the coldest month with an average temperature of just under 20 degrees. In summer it gets hot in the region and the thermometer rises well above 30 degrees Celsius every day and can cracks the 40 degree mark on some midsummer days. Due to the low humidity on many days, it feels pleasant even in summer. The summer months from June to September have a wind probability of up to 80 percent. In the rest of the year it's still 50 percent.
Facilities
Retail shop
Bar/Restaurant
Wifi
Powerboat Course
Teaching from a boat
Children's Lessons
Map