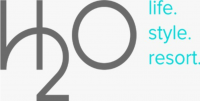 H2O Life Style Resort
Providenciales - Turks and Caicos Islands -
- 13 Votes
We are a high end water sport resort and offer kite boarding and winging lessons. We also have efoils, jetskis, SuP board, Kajaks, and hobie cats. Our kite boarding spot is one of the safest in the world. There is a lot of space in the water, no reef or rocks, mainly side on shore wind and on low tide it's only knie deep which makes it very easy for beginners.
Equipment
Cabrinha gear (kites, boards, bars) Kites: Contra and Switchblade 5m to 17 m Wings Every year brand new stock Boards: Spectrum, Tronic, Stylus, xbreed, ACE, XCAL, XO, Special Agent etc.
Best Season
Windy season is from October to end of July.
Open Season
From the 01 Jan to the 31 Dec
(For every years)
Wind/Weather
Average wind speed is 15 knots.
Facilities
Retail shop
Bar/Restaurant
Wifi