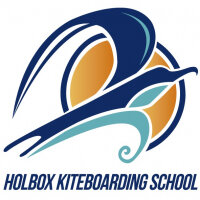 Holbox Kiteboarding School
Holbox - Mexico -
- 211 Votes
Holbox is a small sand bar island just off the North Coast of the Yucatan peninsula. Its surrounded by beautiful shallow waters protecting it from big waves giving us ideal teaching conditions in our two main spots. Kite beach gives us flat water in the lagoon and very light chop outside. Punta Mosquito is a 30km long virgin beach that you'll only share with other kiters and turtles. HKS know Holbox and its Kite spots like no other. We've been teaching in Holbox since 2005. We chose this spot for our school due to its epic learning conditions. Shallow flat water, no waves and space to learn. Our spots are not crowded. We specialize in private classes, our priority is that you enjoy your progression in a safe environment at your own pace, be that fast or slow. We've our own water taxi and rescue/teaching boats to make sure we can get you to the best conditions on the day.
Courses/Instructions
From your very first introduction to kiting, right up to Advanced kite coaching and Foilboarding.

We like to offer a more personalized, professional service as we love to see your progression soar.
As such we specialize in teaching private 1:1 and private 2:1 lessons, allowing us to tailor your classes to your needs.
If you're just starting out we offer discovery courses that will lead you safely into the sport with no prior experience necessary.

We've been teaching for a long time so if you fancy levelling up we've got your back.
We have instructors specialised in Kite Coaching and Foil.
Equipment
Slingshot Kites, Axis Foils and Boards
Best Season
1st November until 31st May
Open Season
From the

1 Nov

to the

31 May



Wind/Weather
Typically between 12 and 25knots (Average 18knots)
26 C to 30 C air temp.
When strong Northerlies come through in Dec, Jan and Feb you'll need a shorty.
Facilities
Retail shop
Bar/Restaurant
Teaching from a boat
Children's Lessons