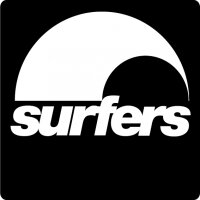 Surfers Center Öland
LEARN SURFING IN SUMMER We offer courses in kite and windsurfing in Öland. Book your course today!
Mörbylånga - Sweden -
- 114 Votes
Kitesurfing is a fast-paced and fun activity - where you get the opportunity to feel the pulse both on the water and in the air. Since 2008, in cooperation with Öland Kitesurfers, we offer a wide range of courses in kitesurfing. The courses start from our center at Haga Park and the practical parts are carried out on the beach strip 400 meters from the center. All of our instructors are certified by IKO and are passionate about making you feel safe while having fun out on the water.
Courses/Instructions
We offer beginner and advanced courses, in groups, semi-private and private.
Equipment
We use gear from Cabrinha, Naish and RRD. Wetsuits from Rip Curl and Neilpryde.
Best Season
We start our season in April and run until October.
Open Season
From the

1 Apr

to the

31 Oct



(For every years)
Wind/Weather
We run courses on all wind direction because we are on an island and can always find a safe spot.
Facilities
Retail shop
Children's Lessons