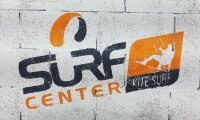 Surf Center Israel
FIND YOUR SURF
Eilat - Israel -
- 449 Votes
We have over 23 year's reputation and classed as a renowned marine trademark in Israel. All our instructors are professionally trained to the highest of standards; some of whom are Wingate graduates, majoring in sailing. We have established and developed a unique and personal tutoring method where students are accompanied by a boat and linked to a walkie-talkie system, throughout training.
Equipment
Kite: Slingshot, Ozone, Duotone Boards: Slingshot, Blank Force, Ozone Harnesses: Ride-engine, Dakine, Ozone Accessories: Dakine, Body-Glove... and many more
Open Season
From the

1 Jan

to the

31 Dec



(For every years)
Wind/Weather
Fantastic weather all year round, comfortable water temperatures and perfect sea conditions have placed Eilat on the map as Israel's prime surf resort.
Facilities
Retail shop
Bar/Restaurant
Wifi
Powerboat Course
Teaching from a boat
Children's Lessons
Assistant Instructor