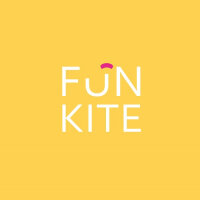 funkite.pl
Chałupy - Poland -
- 75 Votes
If you are interested in kitesurfing, the course with our instructors will be the best way to learn more about water sports and develop this passion. Are you wondering why it is worth choosing us? By opting for the FunKite kitesurfing course, you are under the care of professionals. The unquestionable advantage of our school is also the location, which provides excellent conditions for practicing kite and wind surfing. Good winds and relatively shallow water, and at the same time a sandy bottom, which absorbs falls well, are just what you need when learning kitesurfing. Familiarize yourself with the detailed offer and call us! You're welcome!
Equipment
Duotone kiteboarding mostly Rebels kites.
Best Season
May - September
Open Season
From the

1 May

to the

16 Sep



(For every years)
Wind/Weather
60 % of W side on shore.
Facilities
Wifi
Teaching from a boat
Children's Lessons