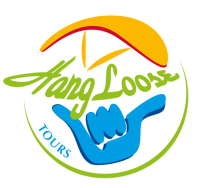 Hang Loose Tours
DISCOVER THE ELEMENT OF MAURITIUS WITH US!
Le Morne - Kitelagoon - Mauritius -
- 275 Votes
Hang Loose Tours was founded by one of the IKO examiners Christian Stepnow. The Kite school is located in the beautiful kitelagoon at Le Morne Mauritius. We believe that challenging yourself through sports makes you feel free and happy! We invite you to step out of usual surroundings, dive into tropical nature and practice new sports in interaction with the elements. We will teach you in the most fun and safe way possible, guide you on exciting tours around the paradise island of Mauritius and share our passion, experience and knowledge. Hang Loose Tours is the first Kite school specialized in Kite Safaris, Downwinders and Kite Tours around Mauritius. Our Kite school offers from beginner to advanced Kitesurfing courses. All our instructors are insured and IKO certified. We further provide a wide range of equipment for you to rent from. We speaks English, German, Russian, French, Italian and Spanish. If there is no wind benefit from our no wind activities. SUP's, Surfing, Mountainbikes! Our experienced team is looking forward to welcoming you to this magical place. For booking please contact:
[email protected]
Courses/Instructions
Kite lessons for all levels available in different formats:
Group Lesson with max. 2 person per group, Private Lesson, Deluxe Lesson from a boat, Family Lesson up to 4 person per group, Kids Lesson for children under 12 years of age, Wave Coaching and Freestyle Coaching, Downwinders and Kite Tours around the island of Mauritius.
We also offer Instructor Training Courses and Medic First Aid Courses.
Equipment
Airush Kites and Boards. Your course equipment will be DNA Kites and VOX Boards from Airush. For rental we offer different Kites like the Union or Lithium or Wave, and more advanced boards: twin tips or directional, in all different sizes from Airush and North Kiteboarding. All equipment required is supplied for the courses including helmets, harnesses, booties and wetsuits. It 's recommended to bring your own towel and sun cream.
Best Season
Mauritius has a very long wind season. From March to January Kitesurfing is possible almost all year round. With best winds between April and December. In case the wind directions changes we offer Boat Excursions, Kite Tours and Lessons in other locations around the island.
Open Season
From the

1 Jan

to the

31 Dec



(For every years)
Wind/Weather
The spot benefits from a South East trade wind which blows between 15 and 25 knots over a perfect standing depth teaching area. The normal temperature is around 30 degrees with a water temperature of 26 degrees. In winter (July and August) the winds can be stronger up to 30 knots and the temperature drops to around 22 degrees with a water temperature of approx 23 degrees. In winter its best to wear a wetsuit, also available in our center.
Facilities
Powerboat Course
Teaching from a boat
Children's Lessons