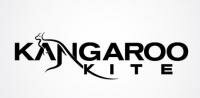 Kangaroo Kite Peru
Kangaroo Kite is the first IKO Certified Center in Peru, located at one of the most spectacular and consistent Kitesurfing locations in the world!
Paracas - Peru -
- 320 Votes
Here at Kangaroo Kite we have teaching programs for all levels. From beginners to advanced, you will learn the internationally accredited safe way to become a confident and skilled Kiteboarder. You will have fun with our instructors who will ensure you acquire all the skills and necessary knowledge to progress in this amazing sport. To improve your learning experience we teach with a radio communication system that keeps you and your instructor in contact during the entire course. The radios also communicate with the shack so there will be no time lost when changing equipment to adapt to the conditions. We take safety and structured learning seriously so be prepared to work hard and have loads of fun on the way! We offer equipment rentals for all, and guided Kite Safaris into the spectacular world renowned Paracas National Reserve, where every spot is uniquely different and amazing!
Courses/Instructions
IKO Discovery Course 3 Hours
IKO Intermediate Course 6 Hours (For Two Students)
IKO Independent Course 9 Hours
IKO Advanced Course 12 Hours
Equipment
Kangaroo Kite is an Official Dealer for: Cabrinha Kites, Axis Boards, Buoy Headwear and Sea Specs. We only use top of the line, up to date, equipment. You can be assured you'll be using and renting the best on the market today. Our priority is safety and fun, so students and riders are supported with everything you would expect. Kangaroo Kite is the only school with infrastructure on the beach. Our facilities include: - Grassed Area - Chillout Area sheltered from wind and sun - Air compressor - Fresh Water - Changing Rooms - Hot Shower - Yoga Rooftop Lessons - Restrooms - and much more! We have a kite repair facility and carry a variety of spare parts and patch kits with all the accessories you require, from helmets to wetsuits, harnesses and much more.
Best Season
Kangaroo Kite is located at one of the most pristine kitesurfing locations on the planet! We are blessed with year round thermal winds averaging 18 knots. Temperature is 22-30 deg Celsius almost all year round. Located only 13 dec south of the Equator means the summer months from October to April (December, January and February being the best!) are the hottest however its sunny, warm and windy all year round.
Open Season
From the

1 Jan

to the

31 Dec



(For every years)
Wind/Weather
Kangaroo Kite is located within the arid and very dry central southern Peruvian desert region. This region generates thermal desert winds mostly in the warm afternoons which historically produces 330 odd days a year of kiteable +-18kts evening winds. The climate is extreme desert with zero annual rainfall. The Best season for wind is from October to April.
Facilities
Retail shop
Bar/Restaurant
Wifi
Powerboat Course
Children's Lessons