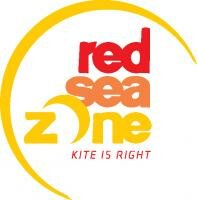 Redseazone
Kite is Right
El Gouna - Egypt -
- 1023 Votes
RedSeaZone is IKO CENTER (704), accredited on the standards of the International Kiteboarding Organization (IKO). This means for our customers: lessons are based on certified course units of the IKO, qualified kiteboarding instructors and safe equipment. Our Center is situated at Northern Mangroovy Beach by the shallow water area of El Gouna, ca. 20 km away from Hurghada. You can reach us from El Gouna centre within 10 min with one of the famous Tok-Tok, taxi or shuttle bus Under palm trees, located on an endless sandy beach and the warm sea you will find everything to spend a relaxing day. There are loungers and beach chairs for sunbathing and chilling, a beach bar with hot and warm drinks and snacks, which are prepared with love by our cook. If you also need to check your emails or share quotes urgently, HOTSPOT is available. To cool down later on you can borrow our snorkeling equipment and view corals and tropical marine life in the nearby reef. Storage for private equipment is available, but you can also rent full equipment. Welcome in Paradise, RedSeaZone Team
Courses/Instructions
You can easily learn the basic techniques within a few days. IKO Center 704 RedSeaZone offers courses for beginners, as well as for advanced and intermediate riders. The professional kite instructors will guide you in small groups or in individual lessons to take your first steps in the water. From the first handling of the kite, bodydragging and your first try to stand upright on the board to finally the great experience of kiteboarding the first distance on your own - these courses are fun for every beginner. Advanced surfers can practice new jumps and develop their technical skills. RedSeaZone also offers specialty courses with professionals, where everything is about jump theory and practice. RedSeaZone offers maximum safety for students - helmet and swimjackets are obligatory. This equipment will be provided by RedSeaZone and is included in the fee for the course. Over 500m of broad shallow water zone offers all kiteboarders, whether Newbie or Pro, enough space to learn or to kite.
Equipment
Cabrihna 2019 kites, Shinn and Nobile boards
Best Season
Whole season! We operate 365 days a year.
Open Season
From the

1 Jan

to the

31 Dec



(For every years)
Wind/Weather
Summer all year round with prevailing North East winds from 12 - 25 knots.
Facilities
Retail shop
Bar/Restaurant
Wifi
Teaching from a boat
Children's Lessons