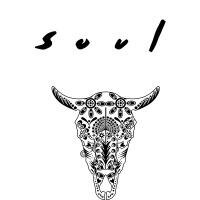 Soul Kitesurfing Center
The Soul Kitesurfing Centre is located in Ras Sudr in South Sinai on the east coast of the Suez Gulf. It is 210km away from Cairo near the mid-point between Cairo and Sharm El-Sheikh Road. The Soul Kitesurfing Centre class room is the shallow, waist-deep
Ras Sudr - Egypt -
- 484 Votes
Come and experience the warm and friendly atmosphere at Soul Kitesurfing where we believe there are no 'bad students'. Relax on our friendly beach, share a stories with us and meet some new friends. We have internationaly qualified instructors who can teach you if you are a beginner or help you to perfect your technique if you are an experienced rider. Soul Kitesurfing Centre Mission Statement - To provide a high quality service to our guests by sharing our passion and professional skills of kite surfing. - To create a safe, relaxing and welcoming atmosphere - To educate guests about the environment.
Courses/Instructions
Kitesurfing is fun, safe and easy to learn and after our 9 hour course you will be ready to go out with the kite on your own. We structure our lessons over a period of up to three days depending on the fitness of our students, and on how you are feeling.If you dont have enough time to complete the course you can come back whenever the time suits - we are more than happy to work around your schedule! You can take the lesson over a weekend or If you want to learn in the morning and chill out with a beer or a book on our sun loungers and bedouin mats that is fine by us!

Our instructors are all IKO certified. This means that they have been certified and accredited by the International Kiteboarding Organization.This accreditation ensures that the instructors are well aware of all the safety precautions and regulations.

This also means that by the end of your course you will be presented with a Level 2 IKO card/ID that acknowledges your ability to kitesurf and can be used as proof in all kitesurfing centers around the world.
Equipment
We Use the Most Up to Date models of Kites and Gear. Our kites are perfect for Beginners with all sizes available for renting and beginners Course. They are easy to relaunch and have perfect Wind range we use the best brand of kites for our Schools, we use kite which our easy to relaunch making it easy and comfortable for our students and customers. We have a variety of sizes of boards and choose the best suitable boards for the students and customers depending on weight, progress and wind range. We have a variety of Harnesses, seat and waist with a range of sizes. We supply all the safety gear and rashvest and wetsuits for the colder days. We Update our gear every few months so you have the newest kites around.
Best Season
Our Season Begins March and ends at the end of November. With Wind peaking between April til October.
Open Season
From the 01 Jan to the 31 Dec
(For every years)
Wind/Weather
The wind Ranges from 15-35knots and the weather ranges from 20-35 degrees. From May til September the weather is 25 degrees to a max of 35degrees.
Our tides range throught the day with low tide being waist deep water and high tide being 2metres high. so The tide is perfect for teaching all day long. The wind is onshore therefore provinding maximum saftety for everyone.
Facilities
Retail shop
Bar/Restaurant
Wifi
Children's Lessons