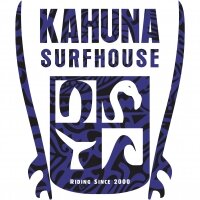 Kahuna Surfhouse
Live Life Beyond the Shore
Larnaca - Cyprus -
- 118 Votes
KAHUNA SURFHOUSE KITESURFING SCHOOL WAS FOUNDED IN 2008 AND IS SITUATED ON SOFTADES BEACH IN KITI, LARNACA CYPRUS. IT IS THE ONLY KITESURFING BEACH LICENSED UNDER THE CYPRUS REPUBLIC GOVERNMENT. We chose this spot for our school as it has the best kiteboarding conditions all year round on the island. We set up the school with our concept always in mind: live life beyond the shore. Water, wind and waves are our passion and sun, sand and beach is our lifestyle.
Courses/Instructions
IKO lessons all levels - level by level and Compete Course
Private Coaching
Refresher Courses
Equipment
RRD (Roberto Ricci Designs), Naish, Prolimit
Best Season
May to October
Open Season
From the

1 May

to the

1 Oct



From the

2 Oct

to the

30 Apr



(For every years)
Wind/Weather
South westerly consistent thermal winds averaging 16-25 knots daily from 13:00 till 20:00. Warm sea water - average 27' Celsius. Calm, no sea life, no coral. Shallow to gradual deep water. Winds blow side on consistently. Low gust. Expect long sunny days averaging 32 degrees Celsius in the summer!
Facilities
Retail shop
Bar/Restaurant
Wifi
Children's Lessons
Assistant Instructor