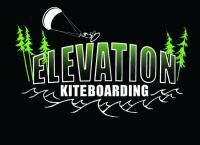 Elevation Kiteboarding School
Customized Lessons for All Levels and ages. Join our family of avid kiteboarders and learn in steady, consistent condition.
La Ventana - Mexico -
- 141 Votes
Elevation Kiteboarding offers lessons for beginners to advanced riders of all ages. Teaching since 2005, our lessons run almost year around with our two teaching locations in Nitinaht Lake, British Columbia in the summer and La Ventana, Baja in the winter. Both locations we provide top of the line kite equipment from our favourite brands. Using the most advanced teaching techniques and jet ski support to create a safe and efficient learning environment. All our lessons are customized to your learning speed and previous experience. Our lesson packages are different for each location to allow us to adapt for the different teaching conditions. All our lessons are customized to each student.
Courses/Instructions
During your lessons we will take you through flying a trainer kite to work on your kite skills. We begin with a safety class on the beach to make sure you understand the equipment and the safeties associated with the gear and the sport. We next work with a larger inflatable kite, teaching how to rig a full set of lines, safely launch and land the kite and continue to work on kite control. We further demonstrate and teach how to position your body and the kite to upwind body drag and most importantly go through a complete self rescue on the beach.

Next, we transition to the water, starting with body dragging to board skills up to advance riding. All our lessons are customized for our students.
Your instructor will follow with a watercraft to assist our water lessons for safety and a faster learning curve.

If you are no longer a beginner, we start you from where you last left off.
Equipment
Our school uses the latest gear from Duotone and Ion. Every season we fly the latest Rebel, Juice, Mono and Neo kites and use a variety of Duotone twin tips - Soleil, Select, Gonzales and Spike. For advanced lessons we provide Duotone surf boards for those wanting to learn on a directional board. We also use BBtalking, 2 way communication for our water lessons. We provide all accessories from wet suits, helmet, flotation vest, safety leash and harness.
Best Season
Our season in La Ventana, Baja California Sur, Mexico runs from mid October to April.

Our summer season in Nitinaht Lake on Vancouver Island, British Columbia, Canada runs from June to September.
Open Season
From the

31 Oct

to the

15 Apr



From the

1 Jun

to the

8 Sep



(For every years)
Wind/Weather
Both our locations have thermal winds which normally start around 10am and goes down with the sun. Steady 15 to 25 knots are average at both locations.
Facilities
Retail shop
Bar/Restaurant
Wifi
Teaching from a boat
Children's Lessons