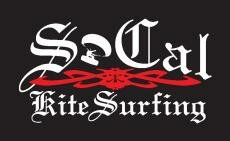 SoCal Kitesurfing IKO Pro Center
Come Fly with Us!
Long Beach - United States -
- 1174 Votes
Largest School in California with 12 IKO instructors. Only IKO Center at the safe kite beach of Belmont Shore, Long Beach. Quality lessons and rentals at great prices. Excellent area to learn, ride or improve. Don't miss it!
Courses/Instructions
Intro 1 Course 1.5 hr $100,
Beginning Course 3 hrs $200,
Complete Course to Ride 6 hrs - $350
Private Lessons - $300- 3 hrs
Courses include all gear rental
Gear rental for experienced riders $100/day
English, Spanish, German, Russian, Portugese, French.
Equipment
Complete gear for rent $100/day. Instructor Supervised rental including gear $150/day. Foilboard rentals full carbon or short masts for learning $60/day. f-One, Cabrihna, Core, Airush, Axis, and more!
Best Season
All year, best Season March until October when the thermal winds blow steady daily 12-6pm.
Open Season
From the

1 Jan

to the

31 Dec



(For every years)
Wind/Weather
Ideal for learning, we have gentle thermal winds and open space and a huge area with no waves or obstacles.
Facilities
Retail shop
Children's Lessons