Contribute information about spots
Add Spot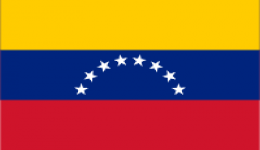 Kitesurfing in Venezuela
Beginner, Supervision, Advanced, Evolution
Wind: Moderate, Strong
Spot: Flat, Shallow, Small Waves
Venezuela used to be a popular destination though due to current political events it has scared away overall tourism. Locations like Los Roques and Adicora are still making a push in the kiteboarding world as they have not been directly affected from the events.
Venezuela is a beautiful country to visit as the conditions it offers are near perfect. Flat, warm waters and sunny days are what one can expect when visiting this country. Apart from kiteboarding you can do various other activities like windsurfing, stand up paddle boarding, surfing, scuba diving, exploration and depending where you are; nightlife.
When considering visiting Venezuela we highly recommend being in contact with a person there ahead of time to help arrange your safe arrival and departure. The country is currently in a political crisis and this matter should not be taken lightly.
Capital: Caracas
Currency: Venezuelan Bolivar, Sovereign Bolivar
Level: Beginner to Professional
Winds: 15-28 knots
Kites Needed: 7-9m / 10-12m
Waves: Not really - slight chop in some spots
Flat Water Spots: Yes
Beach Break Spots: No
Wetsuit Needed?: No
Water Temperatures: 25-30°C
Uncrowded Waters: Yes
Kiteboarding Lessons Average: 50-100 USD Per Hour
Average Good Meal + Drink Price: 15-25 USD
Nightlife: Not really, depends
Amazing Downwinders: Not really