Contribute information about spots
Add Spot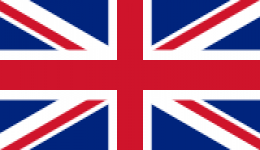 Kitesurfing in the U.K.
Beginner, Supervision, Advanced, Evolution
Wind: Light, Moderate, Strong
Spot: Big Waves, Flat, Medium Waves, Small Waves
The U.K. may be small, but it's certainly mighty when it comes to kitesurfing! Some of the top pros in the kitesurfing industry were born and bred here in the U.K. You can kitesurf here all year round providing you're not scared of the cold and have invested in a suitable wetsuit.
HIGHLIGHTS OF THE UNITED KINGDOM
Easily Accessible
The U.K. is a reasonably small island in comparison to other countries around the world. This means it's easy to travel between kitesurf spots and to discover new ones. No matter where you live or are staying during your visit, you will never be far from the sea! Being a well-developed country means that not only domestic travel is easily accessible by car and train but also international flights in and out of the U.K are very affordable and run regularly.
An adventure sports capital!
Whether you're into kitesurfing, surfing, stand-up-paddleboarding, mountain biking, climbing, trekking, or fishing... We have it all! The U.K offers such a diverse range of geographic locations making it suitable for almost any adventure sport you can think of. 
Unrivaled historical sites
The U.K has some of the most famous historical sites in the entire world. A huge range of castles and fortresses such as The Tower Of London where you can see the Crown Jewels, Highclere Castle; filming site of the T.V drama Downton Abbey, or St Michael's Mount which is perched on top of its own tiny island and only accessible by foot at low tide. 
 The Great British Pub
Many countries try to replicate the Great British Pub but it's not quite the same as being here in the flesh. You'll do well to miss one as they are scattered all over the country offering great warming food and drinks. If pubs aren't fancy enough for you, major cities such as London, Edinborough, Manchester, Brighton have some world-class restaurants pushing the boundaries of what's possible to deliver on a plate.
KITESURFING IN THE UNITED KINGDOM
The most impressive part of kitesurfing in the United Kingdom is the variety of kitesurf beaches and the conditions which these different spots have to offer. If you're into big wave kitesurfing then the west coast of Ireland and Cornwall is where you want to look. Ireland is where the famous 'Red Bull Storm Chase' windsurf event is often held, check it out! If you're after reliable sea breezes then the South East is where you'll want to head. With the addition of foil boards, you'll be able to kitesurf almost every day of the year in the U.K. Providing you are willing to make the occasional trip to other nearby beaches which may offer a better wind direction on the day.
WHEN IS THE BEST TIME TO KITESURF IN THE UNITED KINGDOM? 
Think of it in two halves... April-September (Our summer half) and October-March (Our winter half). Both have their benefits and their disadvantages. 
April-September
Pros:
Warm weather and sunshine
Warm water (about 18 degrees is as warm as it gets in the U.K.)
Long days, early sunrises and daylight until 10 pm in the summer months
Regular sea breezes especially in the South East
Cons:
Lighter winds
Crowded beaches
Small waves
October-March
Pros:
Strong winds
Regular storms
Big waves
Uncrowded beaches
Cons:
Cold weather
Coldwater temperature
Short days
WHAT ARE THE BEST KITESURF SPOTS IN THE UNITED KINGDOM?
Pevensey Bay

Pevensey Bay is a hidden gem and only 1.5 hours from London! A shingle beach at high tide gives way to a beautiful sandy open beach at low tide. Home to Be-Rad Watersports Shop/School/Rental. This village and the surrounding area of Eastbourne is statistically the sunniest place in the U.K. This means you can rely on regular sea breezes, therefore increasing the number of days you'll be able to kite. A super safe bay for kitefoiling even in light winds! While you're there why not walk to Pevensey Castle? The landing place of William the Conqueror's army in 1066.
​Best for: Twintip riding, Small/mediumwave riding, Kite foiling, Wing Foiling
​Ideal wind direction: South-Southwest through to North-East winds are perfect for kitesurfing in Pevensey Bay.
Greatstone

Greatstone beach is a fantastic kite location. It is the perfect spot for learning how to ride upwind, master new techniques, or land your first trick. It is a very mellow spot with perfect flat water in between the small waves. Here you will find a vast sandy beach meaning there is plenty of space to launch and land kites.
​Best for: Twintip riding, Freestyle 
Ideal wind direction: North or North-East winds are favorable for Greatstone
Gwithian

Gwithian is one of the meccas within the U.K for wave riding, big wave riding, and storm sessions. Check out Sam Light's recent vlog showcasing some of the U.K's top pros sending it during storm Francis.
​Best for: Wave riding, big wave riding, big air
​Ideal wind direction: SW & NE for cross-shore conditions. Southerly winds are great but slightly cross off-shore, so only for experienced riders.
East Wittering
East Wittering is a fantastic all-in-one kitesurf spot. Here you can find waves, flat water lagoons, chop, and rolling swell. Directly at east wittering itself, you will find some great wave riding conditions. If you travel about 1km to the west you will enter West Wittering. West wittering is where the flat water lagoons are located. One thing to mention is that West Wittering is a member-only kitesurf spot, therefore best to check out the rules and regulations before trying to kite there.
Best for: Twintip riding, Small/mediumwave riding, Kite foiling, Wing Foiling
​Ideal wind direction: Westerly through to South-East winds are perfect for kitesurfing in East Wittering.
Portland Harbour

This has got to be one of the best flatwater spots in the U.K! Portland is a small island just south of Weymouth town. Connecting Weymouth to Portland is Chesil beach. Winds from the South and West blow directly over Chesil beach and create a super flatwater offshore spot on the other side. Most offshore spots are for advanced kiters only, however, this spot is much safer and opens up the spot to intermediate riders too. It stays shallow for a relatively long distance downwind and you kitesurf within the walls of Portland Harbour which act as a barrier from the open ocean. You should still take care when kitesurfing at all offshore spots as they do present more dangers than cross-onshore spots. 
Best for Flatwater freestyle riding, Kite foiling, Wing Foiling
​Ideal wind direction: South, South-West, West
Camber Sands

Camber is already a well-known kitesurf beach within the U.K. Here you'll find a vast sandy beach at low tide and super reliable sea breezes. The wind funnels through the English Channel when blowing in the prevailing direction (South-Westerly), creating a Venturi effect that can increase the actual wind speed dramatically at spots on the South East coast such as Pevensey Bay and Camber Sands. 
Best for: Twintip riding, small/medium wave riding, big air
​Ideal wind direction: South-West
ABOUT THE COUNTRY
Brief History of the United Kingdom
The United Kingdom (commonly abbreviated to the U.K) is the merging/formation of the following countries; England, Scotland, Wales, and Northern Ireland. The U.K has long been a powerful and colonizing country and in relatively recent years, has been the birthplace of some world-known inventions such as the steam engine, turbojet engines, the World Wide Web, the lightbulb, the list goes on... For such a small country in comparison to the size of the globe, the U.K has an immensely rich and interesting history. 
Things to Do When There's No Wind
SUP
Stand-up paddleboarding is a great sport to take up for light wind days. The perfect conditions for paddleboarding are light winds, calm days, flat water. As you can tell these are the complete opposite conditions kitesurfers tend to look for therefore meaning when it's no good for kiting it's great for SUP. The U.K has a variety of coastal waters, rivers, lakes, and reservoirs to paddle along meaning there are always new places to discover.
Mountain Biking
Another exhilarating outdoor sport that works well with those light wind days is mountain biking. Whether you like trail riding, cross country riding, or even road cycling the U.K will have you covered. Bike Park Wales is definitely worth a visit and offers mountain uplifts so you can make the most of the descents.
Wakeboarding
Lots of cable parks have been popping up across the U.K in recent years. They are a great way to develop board skills and unhooked tricks. One of the top parks in the country has to be Liquid Leisure and being less than an hour from central London, it has to be on your to-do list!
Visit London
Offering such a unique vibe to any other city around the world, here you'll find famous attractions such as the London Eye, Big Ben, Tower Bridge, Buckingham Palace. It's a must-do!
Hike the Seven Sisters
The Seven Sisters chalk cliffs are a popular location for locals and international visitors who come to experience this magnificent stretch of coastline between Seaford and Eastbourne. Seven extraordinary cliffs with the tallest cliff in Britain, 'Beachy Head' reaching a massive 162 meters in height. A great option if you're kiting at Pevensey as this is only a twenty-minute drive.
Getting to the United Kingdom
Traveling to the United Kingdom is extremely accessible, it's possible to travel by plane, boat, or even by train with Eurostar. This is an international high-speed rail service connecting the United Kingdom with France, Belgium, and the Netherlands. These trains travel underwater through the Channel Tunnel which connects the United Kingdom to France. If flying is more of your style, getting to the U.K from countries all over the world is easy. London Heathrow, the largest airport in Europe and well connected to central London offers international flights to and from many countries. Other key international airports in the U.K include London Gatwick, Manchester, Birmingham, and Glasgow.
USEFUL RESOURCES
Best Season
It is hard to pinpoint the exact best season as the UK has so many spots and conditions all year round. The spring and summer months are the more enjoyable due to warmer water temperatures though overall you can score almost year round depending how willing and comfortable you are kiteboarding.
Spots