Contribute information about spots
Add Spot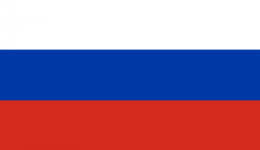 Kitesurfing in Russia
Beginner, Supervision, Advanced, Evolution
Wind: Light, Moderate
Spot: Flat, Medium Waves, Shallow, Small Waves
When considering your next kiteboarding trip destination, feel free to add Russia to your list. Even if it never crossed your mind, this destination have proven worthy of a great kiteboarding trip because of its great conditions during the summer months, the many activities to do on-land and the history running through its streets.
In addition to the many kiting spots you can visit famous landmarks, learn about its history,  enjoy the nightlife, visit a shooting range amongst many other touristic activities as well. Russia as a kiting destination can be enjoyed by anyone including beginners all the way to pro and will enjoy wind speeds from 15 to 40 knots on average.
If you have been thinking of visiting somewhere new - considering visiting Russia!
Capital: Moscow
Currency: Russian Ruble
Level: Beginner to Professional
Winds: 15-40 knots
Kites Needed:7-9m Small / 10-12m Big / 13-17m light
Waves: 0-5ft yes and no depends where
Flat Water Spots: Yes and no depends where
Beach Break Spots: Yes and no depends on area
Wetsuit Needed?: Yes/No depending on time of year and location
Water Temperatures: 0-25°C
Uncrowded Waters: Yes
Kiteboarding Lessons Average: 40-100 USD
Average Good Meal + Drink Price: 10-25 USD
Nightlife: Yes, depends where
Amazing Downwinders: Not really
Best Season
The best time to visit Russia is from May till September