Contribute information about spots
Add Spot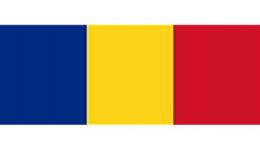 Kitesurfing in Romania
Beginner, Supervision, Advanced, Evolution
Wind: Light, Moderate
Spot: Flat, Shallow, Small Waves
Thinking on venturing into the southeastern and historical side of Europe? Romania without a doubt will give you a memorable trip. A country filled with a rich history, scenic beauty, preserved medieval castles, and if you are up for it, Romania is known for the region of Transylvania and the infamous Dracula legend.
The country offers countless unique experiences for you to come and discover on and off the land. If you are just starting on your kiting adventure, or you're on advanced skill level, Romania will prove to be a worthy site for you to progress and improve your skills. While on your trip, make sure to visit local spots like Constanta, situated on the western coast of the Black Sea; spots like Mamaia beach that features an 8km strip of land great for those who are into watersports during the day and clubbing during the nighttime, and Kazeboo beach located south of Mamaia with stronger winds during the afternoon hours where kiters can have fun under the sun with great wind and nice waves!
Don't hesitate and visit Romania, we're sure it would be one for the books!
Capital: Bucharest
Currency: Romanian Leu
Level: Beginner to Professional
Winds: 5-16 knots
Kites Needed: Small 9m-11m / Big 12m-18m
Big Waves: 0-1ft
Flat Water Spots: No
Beach Break Spots: Yes
Wetsuit Needed?: Yes & No. The beginning and end of summer require long wetsuits due to low air/water temperature.
Water Temperatures: 2-23°C
Uncrowded Waters: Yes, depends on the time of year
Kiteboarding Lessons Average: 45-60 USD
Average Good Meal + Drink Price: 15-30 USD
Nightlife: Depends on where and time of year.
Amazing Downwinders: No
Best Season
The best wind will be between October-April, though conditions where a wetsuit is not needed, are during the summer months of May-September.