Contribute information about spots
Add Spot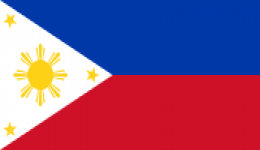 Kitesurfing in Philippines
Beginner, Supervision, Advanced, Evolution
Wind: Light, Moderate, Strong
Spot: Big Waves, Flat, Medium Waves, Shallow, Small Waves
Filled with magical landscapes and dreamy beaches, the country of Philippines live up to any explorer's idea of paradise. with over 7,107 islands, this country have become more and more popular amongst kiteboarders who  are looking for an affordable travel destination that allows you to explore a different culture, connect with nature and learn to kiteboard in warm waters with excellent wind conditions.
Philippines has a lot to offer from nature explorations, to kiteboarding trips and adventures, paired with a thriving nightlife that gives you the freedom and diversity to make of your trip the best possible one. If you want to do something that is nature or water related whether above or below - Philippines has something for you and is worth the visit.
Capital: Manila
Currency:Philippine Peso
Level: Beginner to Professional
Winds: 15-40 knots
Kites Needed: 5-8m Small / 9-12m Big / 13-17m light
Waves: 0-8ft yes and no depends where
Flat Water Spots: Yes and no depends where
Beach Break Spots: Yes and no depends on area
Wetsuit Needed?: No
Water Temperatures: 24-28°C
Uncrowded Waters: Yes
Kiteboarding Lessons Average: 60-120 USD
Average Good Meal + Drink Price: 5-25 USD
Nightlife: Not really, depends where
Amazing Downwinders: Not really, though different spots to visit (island hopping)
Best Season
The two best time to visit the Philippines is from November till April and/or May till October.
Spots