Contribute information about spots
Add Spot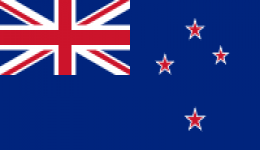 Kitesurfing in New Zealand
Beginner, Supervision, Advanced, Evolution
Wind: Light, Moderate, Strong
Spot: Flat, Medium Waves, Shallow, Small Waves
New Zealand is one beautiful destination that doesn't get the credit it deserves in the kiteboarding world. It has countless of kite-able spots with excellent conditions and amazing backdrops. Apart from great kiteboarding,it has countless of activities and places to see to make it worth the trip.
If the wind is not on, you will not be bored. You can explore the NZ landscapes, coastlines or get the blood rushing by bungee  jumping, skydiving, zip lining or rafting. Apart from that you have countless of other activities like visiting White Island or Hobbiton, the famous set location of the Lord of the Rings.
If you have been to Australia before, or are debating between Australia and New Zealand. Consider New Zealand, as it is still a hidden kiteboarding gem.
Capital: Wellington
Currency: New Zealand Dollar
Level: Beginner - Advanced
Winds: 10-30 knots +/-
Kites Needed: Small 5-7m - Medium 8-10m - Big 11-14m
Waves: Yes, 0m-3m
Flat Water Spots: Yes
Beach Break Spots: Yes
Wetsuit Needed?: Yes, even consider using booties - cap - gloves as well.
Water Temperatures: 12-20°C  
Uncrowded Waters: Yes
Kiteboarding Lessons Average: 50-75 USD Per Hour
Average Good Meal + Drink Price: 10-25 USD
Nightlife: Yes, depends on the area
Amazing Downwinders: Yes, some for example 25km between Waitotara and Whanganui.
Best Season
You will always have a chance of wind somewhere in New Zealand if you are willing to travel. Their Spring, Summer and Winter times are the best though in Autumn you still have a chance. Winter time is more challenging, as the water is very cold though it is kiteable. Most spots have winds come in side / side-on.
Spots
IKO Centers in New Zealand