Contribute information about spots
Add Spot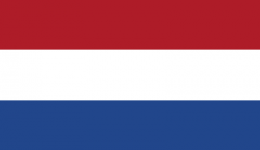 Kitesurfing in Netherlands Antilles
Beginner, Supervision, Advanced, Evolution
Wind: Light, Moderate
Spot: Flat, Medium Waves, Shallow, Small Waves
The Netherlands Antilles consist of Aruba, Bonaire, Curacao and Saint Martin islands located in the  Caribbean off the northern coast of Venezuela. Within these small islands you will find an array of on and off the water activities which will make them all perfect for a holiday kitesurfing destination.
Additionally to kiteboarding you will be able to take on different activities from visiting towns, beaches and having interesting culinary experiences. If you are looking for a new kiteboarding destination, love to eat lots of tasty seafood, and have a Caribbean European environment then the Netherland Antilles will be your paradise.
Capital: Willemstad in Curacao  could be considered the capital of the Netherland Antilles
Currency: Netherlands Antillean Guilder / Dutch Guilder
Level: Beginner to Professional
Winds: 10-25 knots
Kites Needed: Small 8m-10m / 11-14 Big
Waves: 0-6ft yes and no depends where
Flat Water Spots: Yes and no depends where
Beach Break Spots: Yes and no depends on area
Wetsuit Needed?: No, unless you want to use a shortie
Water Temperatures: 26-28°C
Uncrowded Waters: Yes
Kiteboarding Lessons Average: 60-120 USD
Average Good Meal + Drink Price: 10-30 USD
Nightlife: Yes, depends where
Amazing Downwinders: Not really
Best Season
The best time to visit the Netherland Antilles will be between February and August even though you have a chance of wind year round.
Spots