Contribute information about spots
Add Spot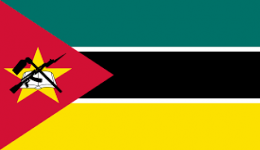 Kitesurfing in Mozambique
Beginner, Supervision, Advanced, Evolution
Wind: Light, Moderate
Spot: Flat, Medium Waves, Shallow, Small Waves
Mozambique is what we would call an  untouched gem. It is one of those kiteboarding destinations that are not fully discovered, yet filled with great kite centers and places to get your kiting blood flowing.
The southern end of Mozambique has all kinds of untouched kiteboarding spots you can visit and experience. On this side of the country, you can find spots ranging from flat waters to perfect waves. It is truly a kiteboarder paradise no matter what level.
In Mozambique you will be able to have a good kiteboarding experience during its summer months but we recommend going later during the year. Explore its remote untouched beaches and open sea for fishing, surfing, kitesurfing, stand up paddle boarding, snorkeling and diving. While you are there try the amazing seafood and don't forget to learn and indulge in the unique local culture.
Capital: Maputo
Currency: Mozambican Metical
Level: Beginner to Professional
Winds: 12-28 knots
Kites Needed: Small 8m-11m / 12-15 Big
Waves: 0-9 ft Yes
Flat Water Spots: Yes
Beach Break Spots: Yes
Wetsuit Needed?: No
Water Temperatures: 26-28°C Summer / 22-24°C  Winter
Uncrowded Waters: Yes
Kiteboarding Lessons Average: 40-60 USD
Average Good Meal + Drink Price: 5-25 USD
Nightlife: No
Amazing Downwinders: Yes, many kite safari options
Best Season
October until March is the best season to visit Mozambique for kiteboarding.
IKO Centers in Mozambique