Contribute information about spots
Add Spot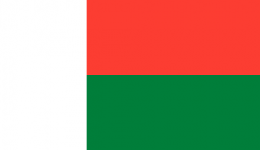 Kitesurfing in Madagascar
Beginner, Supervision, Advanced, Evolution
Wind: Light, Moderate, Strong
Spot: Big Waves, Flat, Medium Waves, Shallow, Small Waves
The beautiful island nation off the southeast coast of Africa filled with thousands of animal species, lengthy rainforest, beaches, and reefs. Madagascar is a great kiting destinations with locations on the north and south shore of the island. Spots like Babaomby located on the Emerald Sea Lagoon, offers great wind conditions, dream-like clear and shallow waters over a white sandy bottom. For those who seek a bit more of an adventure, you mustn't worry, there's a wide variety when it comes to spot conditions, so no matter what your level of skill currently is at,  you can find a great spot to get riding.
While on Madagascar, take some time off the board and check out the many natural attractions, national parks, and reserves, or go marvel at the Avenue of the Baobabs for quite a unique experience on this special piece of land.
Capital: Antananarivo
Currency: Malagasy Ariary, Iraimbilanja
Level: Beginner to Professional
Winds: 12-40 Knots
Kites Needed: Small 5m-7m / Medium 8m-10m / Big 11m-12m
Big Waves: 0-4m, Depends on location and swell
Flat Water Spots: Yes
Beach Break Spots: Yes
Wetsuit Needed?: Not really unless you want to use a shortie
Water Temperatures: 20-30 °C
Uncrowded Waters: Yes
Kiteboarding Lessons Average: 45-65 USD
Average Good Meal + Drink Price: 10-25 USD
Nightlife: Not really
Amazing Downwinders: Yes
Best Season
In Madagascar, you can kiteboard between March-October though the best time to visit is between June and September.