Contribute information about spots
Add Spot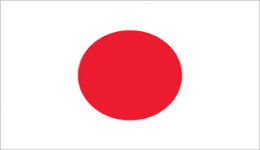 Kitesurfing in Japan
Beginner, Supervision, Advanced, Evolution
Wind: Light, Moderate, Strong
Spot: Big Waves, Flat, Medium Waves, Shallow, Small Waves
Full of magical history, immense and rich culture and yummy cuisine, Japan is also considered a top-notch destination for kiters and tourists. This amazing island-country located in the Pacific Ocean offers many kiting spots with consistent wind year round.
There are plenty of local spots you can plan to visit during your trip, although we recommend skipping summertime visits to avoid crowded beaches. Japan will surely provide with an exciting and unforgettable trip where you can complement your kiting experience and engage in cultural activities to learn about their amazing traditions, diverse food and beautiful outdoor fields for hiking.
So next time you are looking into a destination that will make up for great kiting sessions and also satisfy your inner curiosity and expand your cultural knowledge, think of beautiful Japan!
Capital: Tokyo
Currency: Japanese Yen
Level: Beginner to Professional
Winds: 12-35 knots
Kites Needed: Small 7m-9m / Medium 10m-12m / Big 13m-17m
Big Waves: 0-17ft, depends where
Flat Water Spots: Yes
Beach Break Spots: Yes
Wetsuit Needed?: Yes and No, depends on the time of the year
Water Temperatures: 15-28°C
Uncrowded Waters: Yes
Kiteboarding Lessons Average: 60-100 USD
Average Good Meal + Drink Price: 15-30 USD
Nightlife: Yes, depends on location
Amazing Downwinders: Not really
Best Season
Japan has a chance of wind year round. During the summer months, you will be restricted and kicked off many beaches. September-May will be the best time to get uncrowded spots and wind.