Contribute information about spots
Add Spot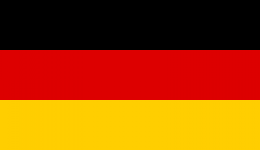 Kitesurfing in Germany
Beginner, Supervision, Advanced, Evolution
Wind: Light, Moderate
Spot: Flat, Medium Waves, Small Waves
Anyone who has ever visited Germany for a kite trip has had a good time. Germany overall is a beautiful country. It has a wide range of activities to do like touring different cities and towns, trying different foods, driving on the autobahn, surfing the river wave in Munich, exploring the unique nightlife of Berlin, going kitesurfing and much more!
The kiteboarding scene overall in Germany is quite small and new though it is hardcore and rapidly expanding. New spots, school centers, and riders are emerging every year. Whether you are wanting to learn kiteboarding or already riding Germany has something for you. If you are ever planning a kite trip to Europe, make sure to consider kite surfing somewhere in Germany!
Capital: Berlin
Currency: Euro
Level: Beginner to Advanced
Winds: 8-25 Knots
Kites Needed: 8-10 Small Kites / 11-17m Big Kite
Waves: 0-1.5m
Flat Water Spots: Yes
Beach Break Spots: Yes
Wetsuit Needed?: Yes
Water Temperatures: 8-16 °C
Uncrowded Waters: Yes
Kiteboarding Lessons Average: 40-70 USD
Average Good Meal + Drink Price: 15-25 USD
Nightlife: Yes
Amazing Downwinders: No
Best Season
The best and most popular time to visit Germany for kiteboarding is between April and October. This is when you will get the better weather and stabler winds. Across the coastline during this time you will find an array of conditions.