Contribute information about spots
Add Spot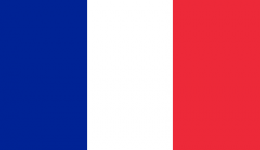 Kitesurfing in France
Beginner, Supervision, Advanced, Evolution
Wind: Light, Moderate, Strong
Spot: Big Waves, Flat, Medium Waves, Small Waves
France is known for the famous city of love; Paris, the French Alps, crepes, wine tasters, Napoleon,  water enthusiasts and inventors who have pushed the boundaries of sports we practice today like kitesurfing.
France is becoming more and more popular for water sports due to international surfing and kiteboarding events that are occurring yearly and creating much positive publicity.
In France you have conditions for all; beginners learn and the professionals continue to train there. You will find many schools, flat water and wavy spots as well both light and strong wind areas. The West and South coastlines of France are where you will find the popular kite spots.
Capital: Paris
Currency: Euro
Level: Beginner - Profesional
Winds:  10-42 knots
Kites Needed: Small Kite 5-8m / Big Kite 8-17m (Depend on spot and season)
Waves: Yes; 0-3m
Flat Water Spots: Yes
Beach Break Spots: Yes
Wetsuit Needed?: Yes
Water Temperatures: 11-24 °C
Uncrowded Waters: Yes
Kiteboarding Lessons Average: 40 Euros +/- (per hour)
Average Good Meal + Drink Price: 20 Euros +/-
Nightlife: Yes
Amazing Downwinders: Not really
Best Season
The two seasons of France are from March till June and September till October. You can score some sessions in July/August though these months are considered the "off season".
Spots