Contribute information about spots
Add Spot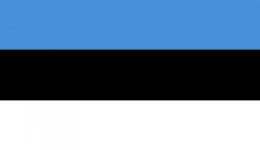 Kitesurfing in Estonia
Beginner, Supervision, Advanced, Evolution
Wind: Light, Moderate
Spot: Flat, Shallow, Small Waves
Have you ever thought about Estonia as a kiteboarding destination? Despite it not being known as a kitesurfing mecca, Estonia is a beautiful country to visit on top of being a place to kite board. In Estonia you can have chances of wind year round with the more favorable conditions in their summer time.
Additionally to kiteboarding in Estonia you can visit and explore its beautiful castles, parks, waterfalls, towns and more. Estonia is a great destination to visit if you want to make a mix trip of kiteboarding and sightseeing. Wether you are a solo traveler, couple, group of friends or family - Estonia could be an interesting destination for you to visit!
Capital: Tallinn
Currency: Euro
Level: Beginner to Professional
Winds: 12-25 knots
Kites Needed: Small 7-10m / Big 11-14m
Waves: 0-3ft
Flat Water Spots: Yes
Beach Break Spots: Yes, 0-3ft beach break
Wetsuit Needed?: Yes, size of wetsuit depends on time of the year
Water Temperatures: 0-22°C
Uncrowded Waters: Yes
Kiteboarding Lessons Average: 40-60 USD
Average Good Meal + Drink Price: 5-20 USD
Nightlife: Yes, depends on the location
Amazing Downwinders: No
Best Season
Estonia is a great kitesurfing destination as you have potential for wind around the year. Winter time is basically the only time to avoid because of its extremely cold weather and even partially frozen ocean. May-October are great periods when you can score nice sessions.