Contribute information about spots
Add Spot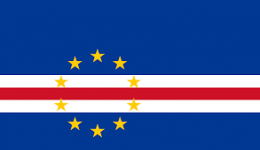 Kitesurfing in Cape Verde
Beginner, Supervision, Advanced
Wind: Moderate, Strong
Spot: Big Waves, Flat, Medium Waves, Small Waves
A nation on a volcanic archipelago known for its 10-island constitution and sunny climate year round. Cape Verde is the idyllic place to look up and visit on your next holidays if you are looking to skip the cold weather during the winter months.
Because of its consistent winds and conditions for every skill level, Cape Verde should be included in your bucket list and kiting destinations. Depending on your current level, make sure to visit Boa Vista with its flat water conditions to help you improve your skills or get you riding for the first time! If you are in a more experienced level, spots like Ponta Preta will make you wanna whip out your surfboard and ride the great wave! On the on-land side of your trip, you can find an array of activities for non-kite partners that might wish to come along, or for you to satisfy your inner explorer during this amazing trip. You can choose from visiting small fishing towns, hiking through scenic mountains, or just kicking back on the beach as you soak up the beauty of Cape Verde.
This great country is without a doubt a great escape for your next holiday, so what are you waiting for?
Capital: Praia
Currency: Cape Verdean escudo
Level: Beginner to Professional
Winds: 18-30 knots
Kites Needed: Small 5-7m / Big 8m-12m
Big Waves: Yes
Flat Water Spots: Yes
Beach Break Spots: Yes
Wetsuit Needed?: Yes, depends on the time of year
Water Temperatures: 20-26°C
Uncrowded Waters: Yes
Kiteboarding Lessons Average: 30-60 USD
Average Good Meal + Drink Price: 15-50 USD
Nightlife: Yes
Amazing Downwinders: Not Really
Best Season
The best time to visit Cape Verde is between November-April. Make sure to bring a shortie as the water and wind combination might get you cold without protection.
Spots