Contribute information about spots
Add Spot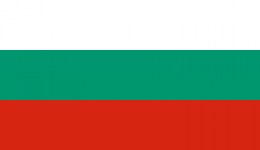 Kitesurfing in Bulgaria
Beginner, Supervision, Advanced, Evolution
Wind: Light, Moderate, Strong
Spot: Flat, Medium Waves, Shallow, Small Waves
When you think of Bulgaria your first thought most likely is not kiteboarding - though don't let that fool you. Bulgaria is a beautiful country where you can kiteboard as well indulge in other activities.
Bulgaria is a well rounded destination for both those who want to learn to kite board and those who already do. Along the coast you will find IKO Centers and Spots that are kiteboarder friendly.  
Apart from kiteboarding, in Bulgaria you can enjoy its tasty foods, explore its different towns, go on day cruises, trek, dive, stand up paddle board, enjoy its amusement parks, nightlife and much more. If you are a kiteboarder - big on rap/rock music and want to experience a different culture and scene - check out Bulgaria!
Capital: Sofia
Currency: Bulgarian Lev
Level: Beginner to Professional
Winds: 10-25 Knots
Kites Needed: 8-10m / 11-14m
Waves: No - Very Rare 0-1m
Flat Water Spots: Yes
Beach Break Spots: No
Wetsuit Needed?: Yes - size depends on time of year.
Water Temperatures: 7-27°C
Uncrowded Waters: Yes
Kiteboarding Lessons Average: 35-60 USD Per Hour
Average Good Meal + Drink Price: 5-20 USD
Nightlife: Yes and no depends where you are
Amazing Downwinders: No
Best Season
The kiteboarding season in Bulgaria varies throughout March-October depending which spot you go to. No matter where you go between July-August you will catch some wind, which makes it the best time for kiteboarding.