Contribute information about spots
Add Spot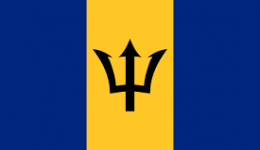 Kitesurfing in Barbados
Beginner, Supervision, Advanced, Evolution
Wind: Light, Moderate
Spot: Big Waves, Flat, Medium Waves, Small Waves
If you are looking into getting your Caribbean groove on, and enter a culture of friendly locals and windy conditions all year round, then Barbados is what you are looking for.
This small island is one of the windiest of the Caribbean, especially in the months from July to December, becoming a prime spot for wave riders and adventurous kite-surfers. Spots like Silver-Rocks and Long Beach are your playground to get on your surfboard and riding into the sunset.
For flatter spots, you can find Worthing beach or Freights-Bay to get you on a board and riding, if you are just starting out. Barbados is a unique little island with colonial buildings, botanical gardens, fantastic beaches to relax and of course, a vibrant nightlife for you to enjoy.
Barbados has a lot to offer for those looking for a down to earth trip filled with charismatic inhabitants, vibrant culture and amazing wind conditions!
Capital: Bridgetown
Currency: Barbadian Dollar
Level: Beginner - Professional
Winds: 10-22 knots
Kites Needed: Small 8-10m / Big 11m-15m
Big Waves: 0-12ft yes and no depends where
Flat Water Spots: Yes
Beach Break Spots: Yes
Wetsuit Needed?: No
Water Temperatures: 20-28 °C
Uncrowded Waters: Yes
Kiteboarding Lessons Average: 50-70 USD
Average Good Meal + Drink Price: 20-35 USD
Nightlife: Yes
Amazing Downwinders: Not Really
Best Season
Barbados is generally windy year round though the best time to visit would be between July and December.