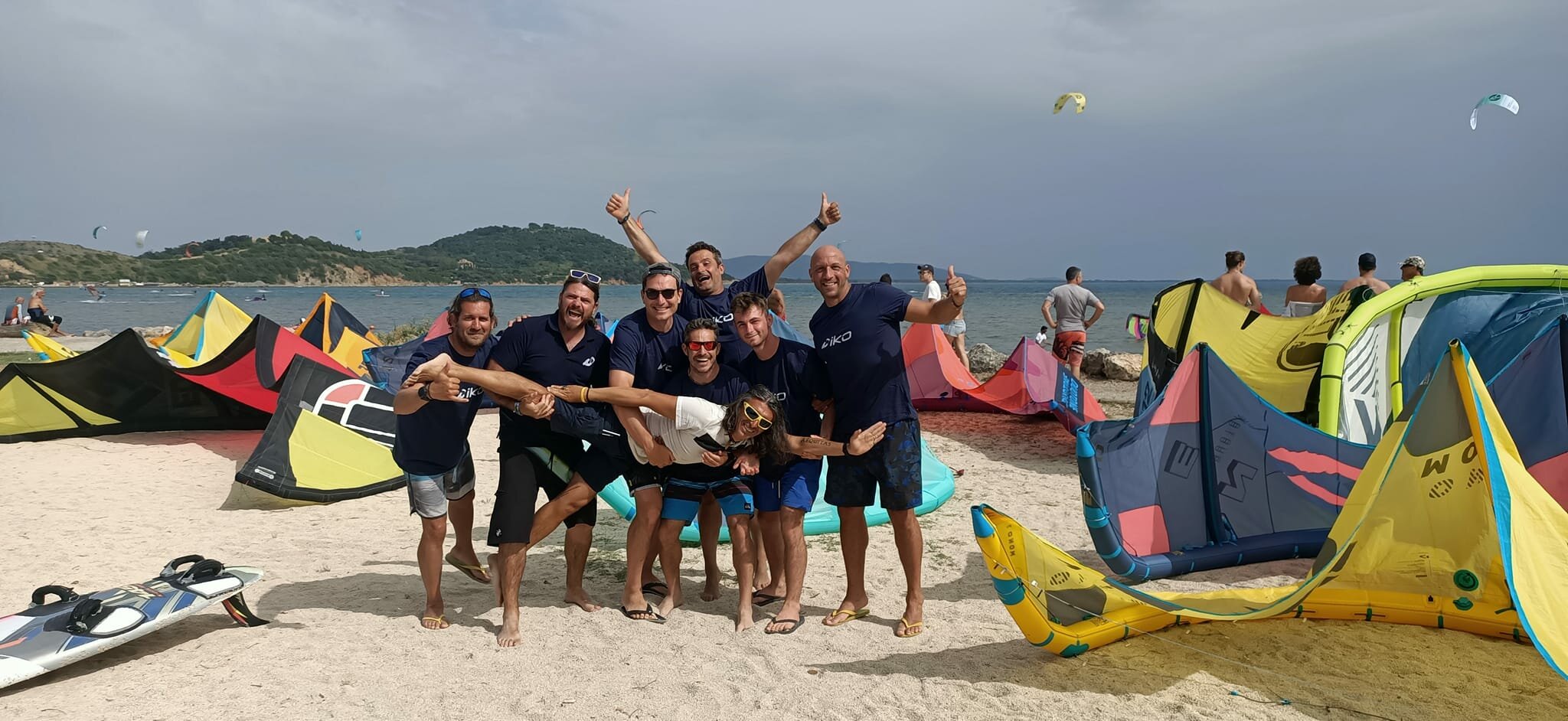 IKO Examiner: Guido Ruzzenenti
Meet IKO Examiner Guido Ruzzenenti
We recently certified Guido Ruzzenenti as an IKO Examiner. 
Guido has been teaching kitesurfing since 2014 and has logged more than 4000 teaching hours with IKO. 
We met up with him to find out more about his kitesurf career and his journey through the IKO pro training path.
How did you get into kitesurfing?
The wind and the sea have always been a part of my life. Since I was a child, I've been sailing on Olympic class 470 and Laser sailboats and going on sailing holidays with my parents.
But my most incredible fortune was to live, in the last 20 years, 10 minutes away from one of the most beautiful kitesurf spots in Italy: Talamone. Talamone is my home spot; it's where I learned to kitesurf and where I immediately got hooked in 2013. It's where I took my first steps in the world of kitesurfing and where I continue to teach every time I'm back in Italy.
Tell us about your favorite kite spot or kite experience.
My favorite spot is the next one! Ahahahha!
Thanks to kitesurfing, I've traveled a lot, teaching for the last eight years.
I've been to Cabo Verde, the Canary Islands, Thailand, Vietnam, Trinidad & Tobago, Antigua, and the Dominican Republic. But I lost my heart in South Africa.
Cape Town has a particular light, wind conditions, and countless spots you can't forget.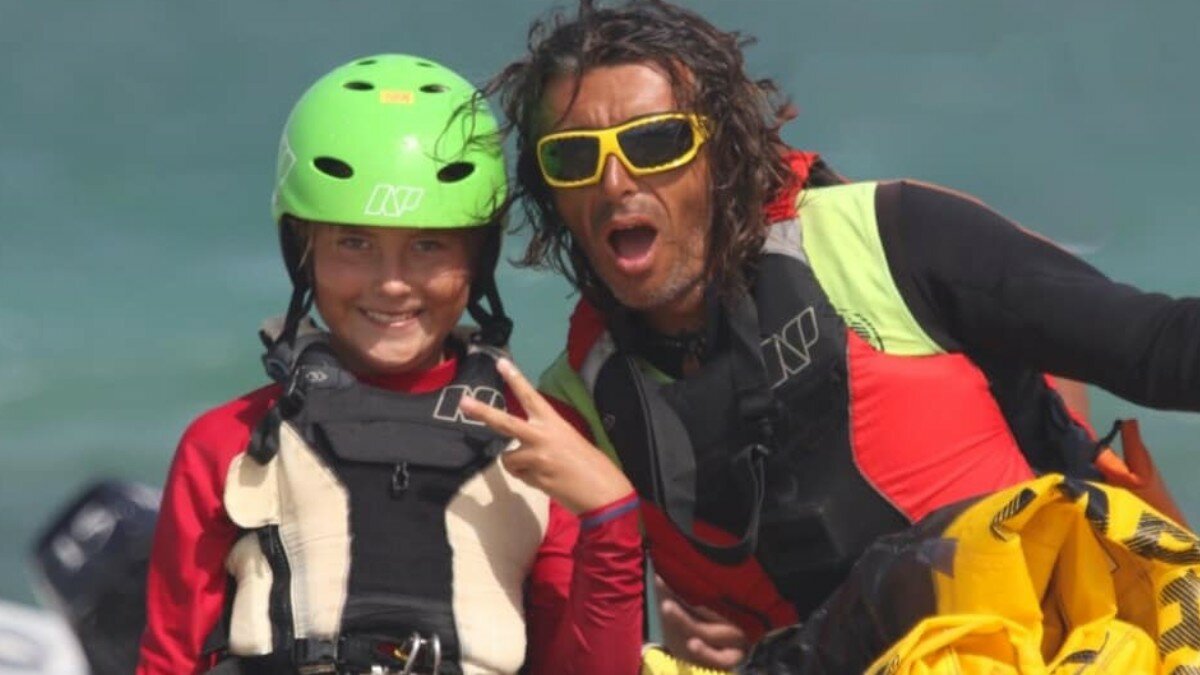 Why did you decide to pursue kitesurfing professionally?
Like all changes, it happened slowly. After a 20-year hotel career, it was time to improve the quality of my life. I gave more importance to my free time, valued simple things more, and changed my priorities. I found kitesurfing and teaching the sport the best way to change my life for the better. And the new office, the beach, was better than the previous one.
Why did you become an IKO Examiner?
From the very beginning, during my Instructor Training Course (ITC), my goal was always to become an Examiner. I was attracted to the idea of training future instructors around the world and giving them the opportunity to center their lives in the world of kitesurfing as I did. This privilege makes me even more proud to be part of this incredible community.
How has this career affected your life?
This career has completely changed my life, but this is the life we have always dreamed of with my wife Marica, who is also an IKO Instructor.
To have a job that allows you to travel, chase the wind, the summer all year round, and live for short periods in the most beautiful places in the world.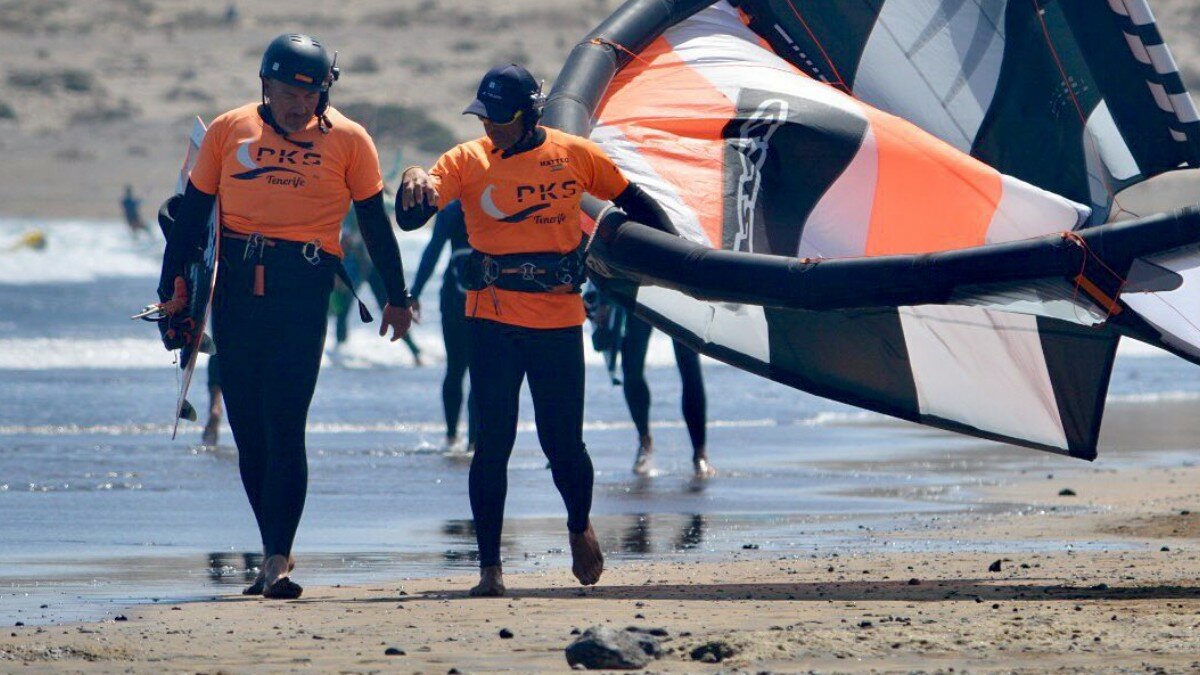 What advice would you give to your colleagues?
Never stop studying, and always stay up-to-date.
Never stop traveling and experiencing different spots.
Never stop kitesurfing and improving your skills.
Never stop being curious and listening to others.
Never stop…
Follow Guido on Instagram: @guido.iko.instructor