Hendrick Burgers
Hendrick Burgers Becomes the first IKO Kitesurf and Wingfoil Coach Certified in all Five Disciplines
Professional Kitesurfer Hendrick Burgers recently got certified as an IKO Coach in all five disciplines: Freeride, Freestyle, Wave Riding, Hydrofoil and Wingfoil. 
Hendrick is the director of Venture Holidays Aruba which is the first IKO Center in Aruba and is affiliated with the International Wingfoil Organization (IWO), IKO's sister organization. He's also an IWO certified wingfoil instructor. 
We met up with Hendrick to learn more about his kitesurf and wingfoil career.  
How did you get into kitesurfing?
I started windsurfing at a young age and as my love for the ocean developed so did the equipment used for kitesurfing. In early 2005, when the first bow-kites got on the market, my father brought us to Cabarete in the Dominican Republic to learn the sport of kitesurfing. At first  I was hesitant to learn the sport as I didn't want to betray my first love - windsurfing. It took a bit of convincing for me to take lessons. However, as soon as I got up and started riding, I was hooked on the sport for its fast learning curve and quick acceleration. Upon my arrival back in Aruba, the first thing I did was to sell all my windsurfing gear and upgrade to kitesurfing equipment.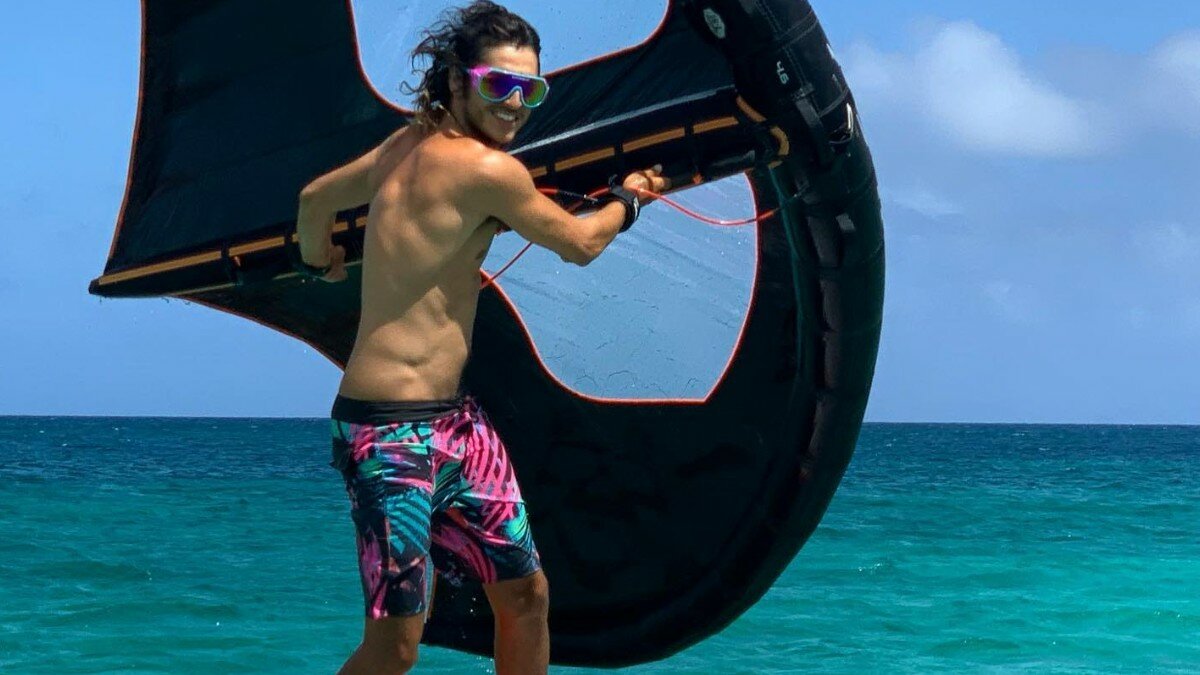 How did you get into wingfoiling?
A few years ago when wingfoiling started to get some attention we decided to buy some equipment for our school in Aruba and I basically taught myself how to wingfoil. Of course, knowing how to hydrofoil and windsurf made it a lot easier to get started. 
Tell us about your favorite kitesurf and wingfoil  experience.
Funny enough, both my greatest moments on the water kiteboarding and wingfoiling have taken place in Cabarete.
Many years practicing kiteboarding in different disciplines have accounted for many great moments on the water, landing a new trick or flying to new heights. However, when the unexpected occurs it really catches you by surprise.
One time, while kiteboarding at Kite Beach in Cabarete, I decided to go a couple miles out into the sea, far away from the shoreline. My bro Vinz decided to follow me out to the sea. Seeing him behind me encouraged me to go further. Then, suddenly out of the blue, I found a school of about 50 dolphins jumping and swimming around. It was quite a magical experience. 
Regarding my favorite wingfoil experience, it's far less grand. However, the simple joy of success and progress can sometimes be enough to make it a memorable session. For me, this 
happened on a day when there was a nice swell rolling in and I managed to get lots of  connecting waves foiling and then using the wing to get all the way behind the reef once more. In aruba, where there's always flat water, you really appreciate when you get some nice waves rolling in.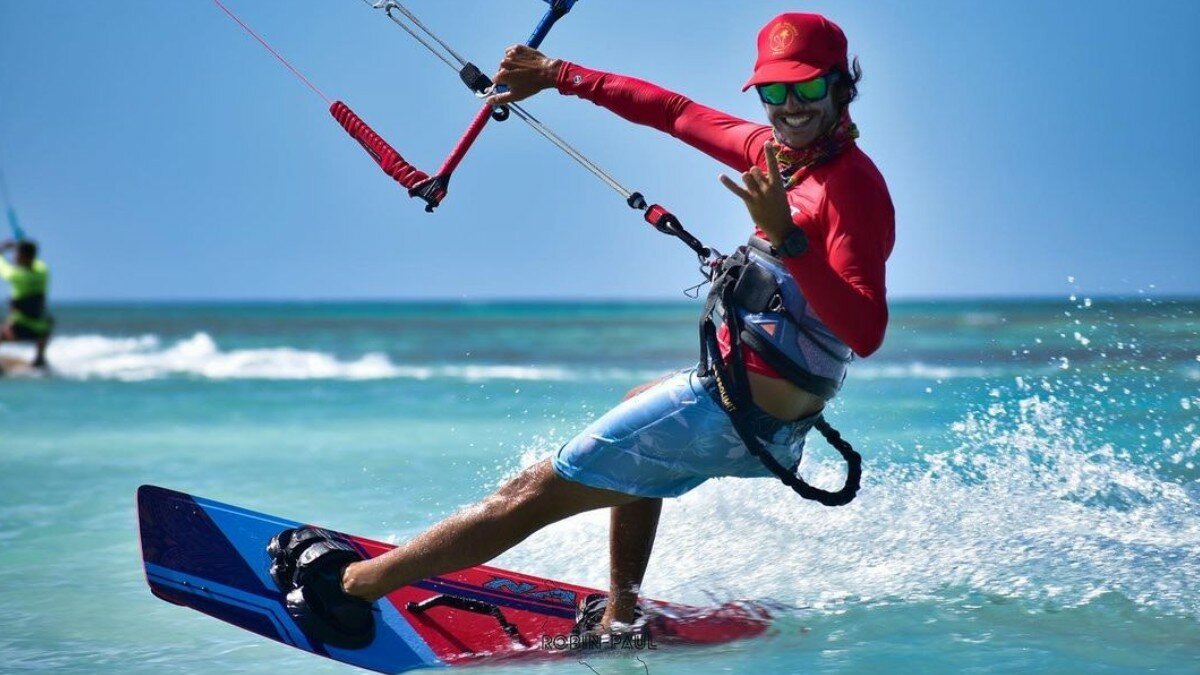 Why did you become an IKO Coach in all five disciplines? 
I started off with one coach discipline and soon got motivated to expand my knowledge in the other disciplines to increase the quality of the lessons we give at our mobile kite center in Aruba. There is always something new to learn and it's also good to refresh your knowledge.
Why did you affiliate your school with the IWO and become a wingfoil instructor? 
I believe it's important to follow a safe teaching procedure to avoid any possible injury or losses to any of our students. Having a step-by-step teaching method also enhances the learning experience and leads to an overall quicker learning curve. At the end of the day, as an instructor our goal is for our students to become safe and independent riders and also to enjoy the process of learning a new sport.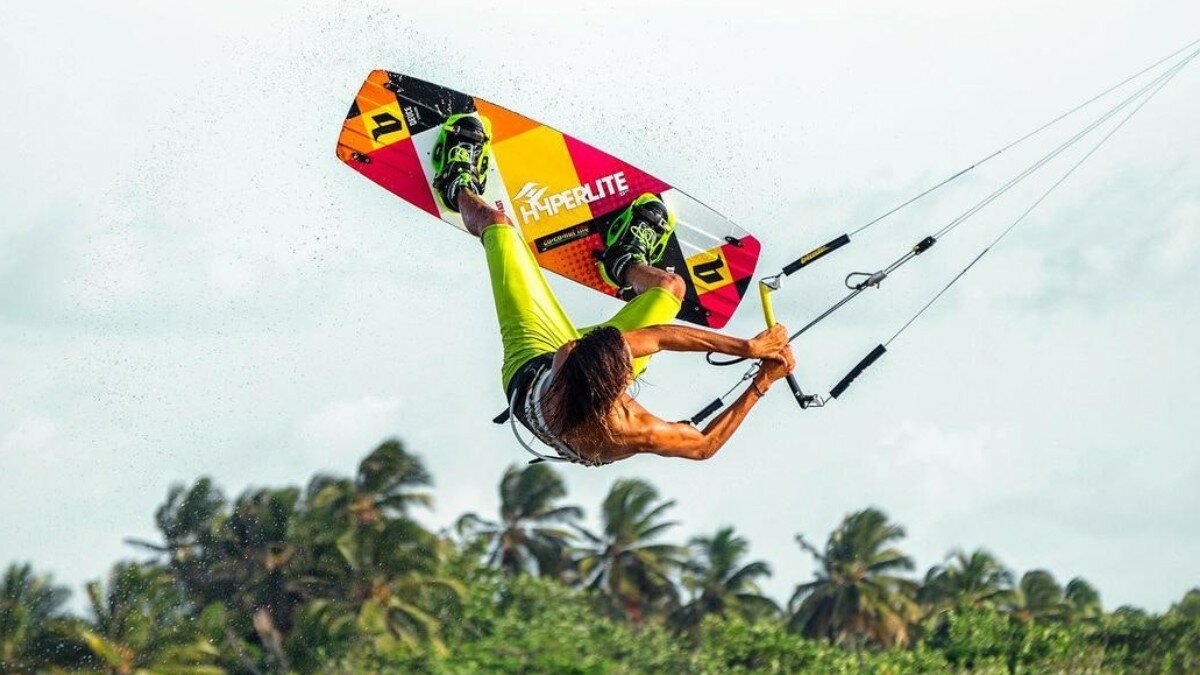 What advice would you give to people thinking about becoming an kitesurf or wingfoil instructor?
You should really be passionate about kitesrfurfing and wingfoiling. It's very rewarding to share your knowledge about something you love and getting to know people that share the same interests. Like any other job, you need to have patience and professionalism to be a successful instructor.