Breaking Through Limitations with Kitesurfing
An Interview with IKO Kitesurf Instructor Gaby Cano
Professional Kitesurfer Gaby Cano was recently certified as an IKO Instructor.
Gaby has brachial palsy in his right arm. But that hasn't slowed him down.
Gaby's from Las Palmas de Gran Canaria. He was the Spanish runner-up in wave riding in 2019 and placed third in the GC Air Battle in 2018.
We met up with Gaby to learn more about him, and his kitesurf career. 
How did you get into kitesurfing?
Since I was a kid I've always had a connection with the sea. I started to practice bodyboarding at 10 years old. At 14, I started competing, winning several championships and becoming the champion of the Canary Islands. In 2008 I started practicing kitesurfing. There was no instructor to teach me on my island so I bought a kite and I started asking experienced kiters to help me. I spent many days just with the kite in the sand before entering the water. The most important thing for me was to control the kite and enter the water safely. Everyone told me to be careful and that it wouldn't be easy. I rejected that type of thinking. It was going to cost me the same or less than a person without disabilities. Everything is in your mind. The limits are set by yourself. There are no limits for anyone.
Tell us about your favorite kite spot or kite experience.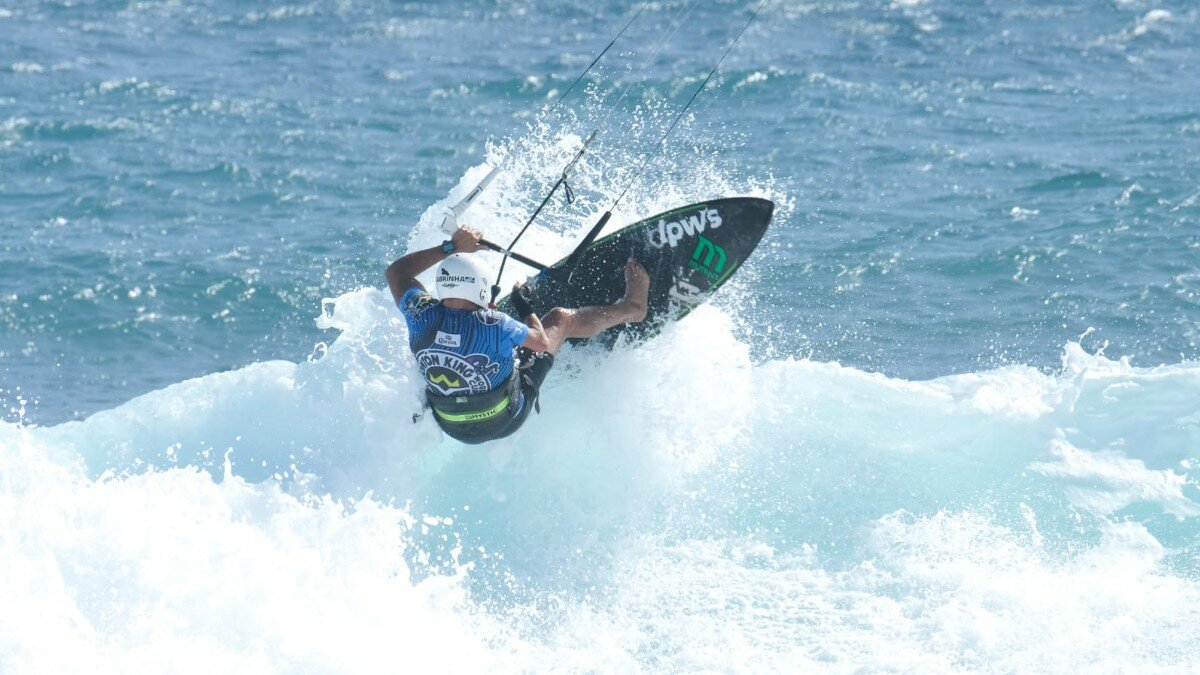 There are many experiences, but if I had to choose one, it would be a trip to Indonesia, to the island of Sumbawa. It was an incredible trip with perfect wind and wave conditions every day and in great company. I have very good memories and I recommend it to all kiters. If I had to choose a favorite spot, I wouldn't have to go very far. My island, Gran Canaria, has a great variety of Spots: Playa de Vargas, Playa de Jinamar, Playa del Inglés and Las Burras. But if I have to stay with one, it would be Playa del Burrero. It has very good conditions both flat water and waves, it has wind almost every day of the year and an average of 30 knots. It's the perfect spot for kitesurfing and I invite everyone to check it out. Although every day that I go to the water is a new experience in my life.
What impact has brachial palsy had on your life and your kitesurfing? 
No impact at all. I've always done what I've set out to do. I never thought that I have a disability, I have always overcome everything and I do not care what people think about my disability. I don't see it as such and that's why I think everything I do is normal.
When I go to a beach where they don't know me, the first thing they tell me is that I'm crazy and to be very careful when entering the water, because the conditions are not for me. You can imagine the surprise when they see me sailing. I honestly believe that the limits are set by others, not me.
Why did you decide to become an IKO Kitesurf Instructor? 
Since I started kitesurfing, it was clear to me that when I gained experience I would become an IKO Kitesurf Instructor. At first I was teaching friends, but nothing professional. One day I started looking online and found a course at IKO Center KTS in Tarifa, taught by Mariano Lorenzetti. I decided to do it and become an IKO Instructor.
I am very passionate about teaching people to kitesurf, I really enjoy how the students have fun and they evolve as I teach them. Many students are very surprised when they see me, and they wonder, how can I be an instructor with a disability.  When they know me a little better they ask me and I always tell them the same thing: if I can kitesurf, anyone can. There are no limits.
How has kitesurfing affected your life?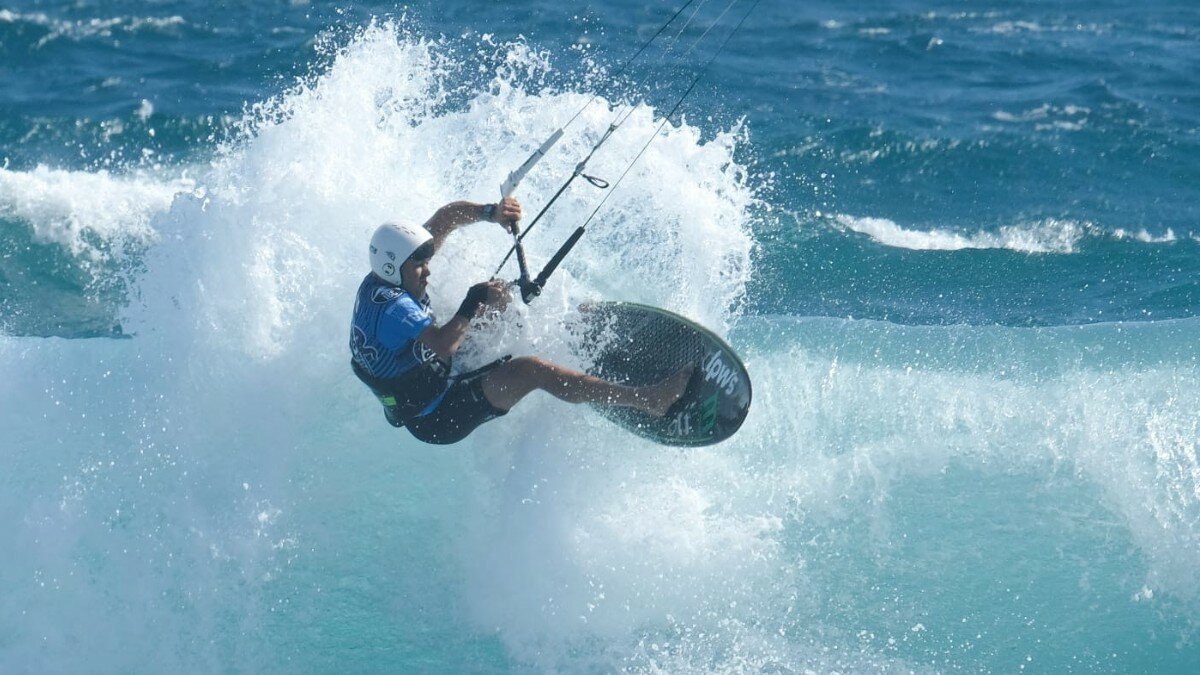 It's always been very positive. I do what I really want and I enjoy the sport more and more every day. Every day in the water is different. Each spot is different and kitesurfing has helped me to get to know other countries and other waves. Practicing a sport like this allows me to be constantly in contact with nature, something that many have lost and that is so important to me.
I also like the contact with people and I like to teach them this sport that I love. Each student is different, but everyone can enjoy it as much as I do. I hope in the future, if everything goes well, to open my own IKO Center.
What advice would you give to your fellow kitesurfers?
I would tell them to listen to other kitesurfers and instructors and share their opinions and experiences. It doesn't matter if it's someone very experienced or not. Usually very experienced instructors do not listen, because they think that what they do is what is right. But I think we can learn from everyone.
I also encourage people to enjoy this wonderful sport as much as they can, but always safely. No matter how experienced someone is, safety is always a priority. We must also help those who are starting out by giving them good advice.
I encourage everyone to get started in the world of kitesurfing. If you try it, you won't regret it. 
You can learn more about Gaby by visiting his website: gabycanokitesurf.wordpress.com or his Instagram @gabycanokitesurf