17 Great Gifts for Kitesurfers
Author: Marica Moda
The holidays are approaching and that means you might need to get a gift for a kitesurfer. But finding the right gift for a kiter can be daunting. Kiters are demanding, they're fussy, some are "fixed" with certain brands...they're not easy to please!
Most kiters probably already have basic equipment for kitesurfing...and you may not want to spend thousands of dollars at your local kite shop on a new kite quiver. 
So, how do you solve this dilemma? The solution is accessories! Useful items that will make a kiter happy on and off the beach. 
Coral friendly sun protection ($15-30)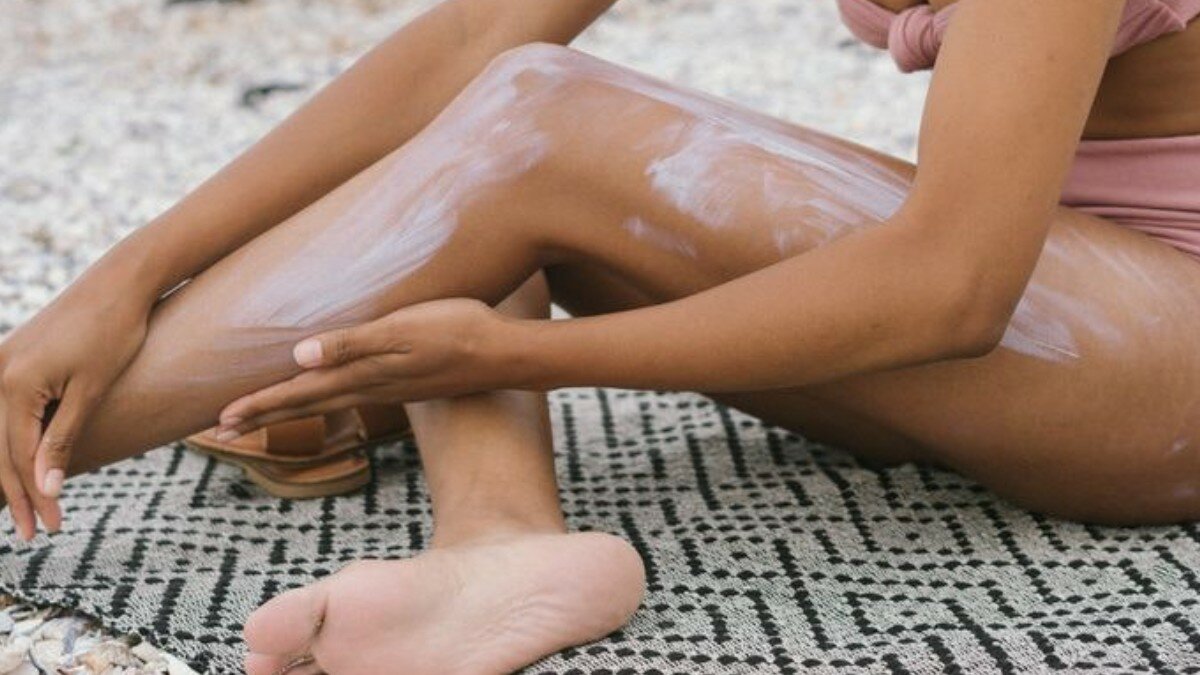 Wearing sunscreen helps protect from the sun's harmful rays but doing so without damaging the marine ecosystem is a much better solution. There are many brands on the market that make sunscreen products which are reef-safe or reef-friendly, meaning safe for the environment. These products protect the skin in a natural way, don't pollute or damage the marine ecosystem and some are even vegan and 100% biodegradable, including the packaging. People who practice watersports are often very passionate about environmental protection...especially when it comes to their favorite playground: the sea! 
Reusable water bottle ($15-30)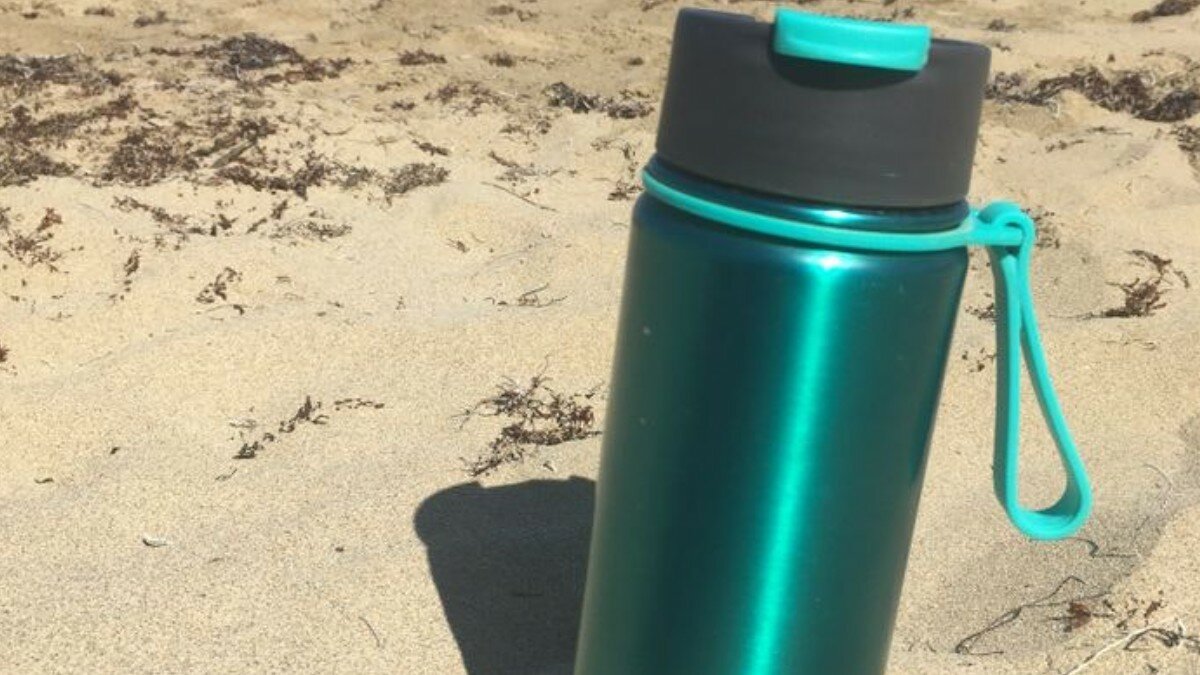 Since many kiters are passionate about environmental protection and love kitesurfing in incredible spots but without garbage, a reusable water bottle is a perfect gift. The materials with which the new eco-bottles are made are insulating and retain the freshness of the drink for many hours, providing refreshment to the kiter who comes out of the water in summer, or a warm tea to the one who finishes a session in colder waters. 
Waterproof bag ($20-100)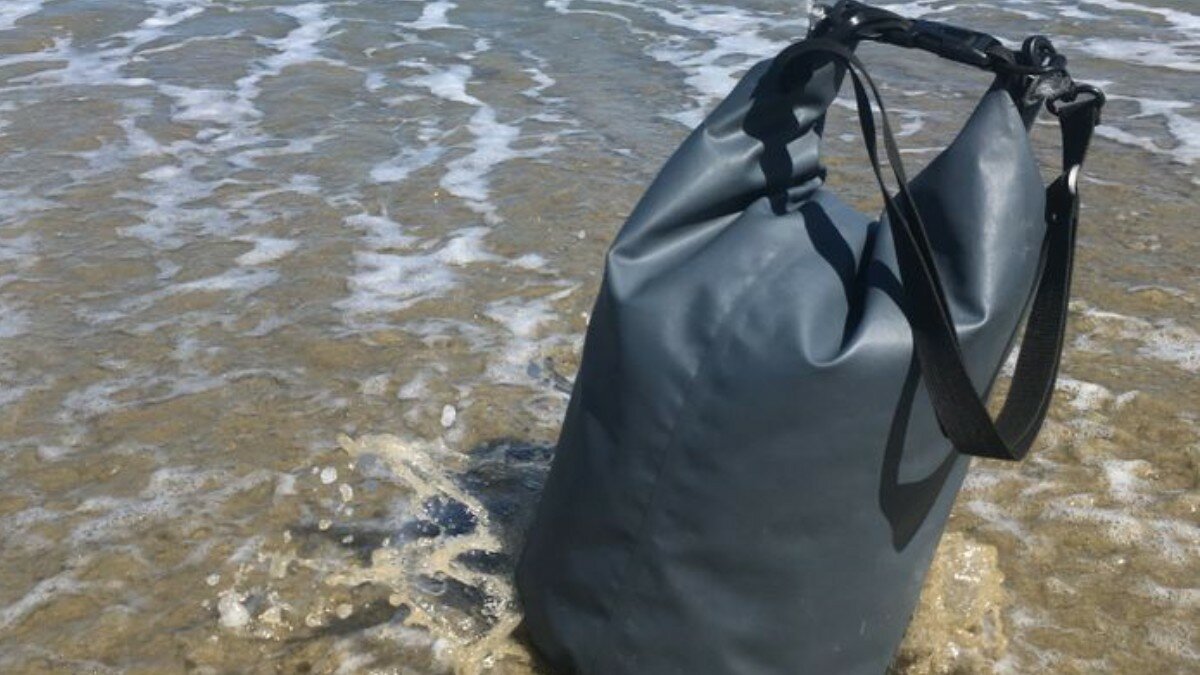 Waterproof bags are practical gifts for kiters who need to store and keep dry items such as cellphones, electronic car keys, a towel and spare clothes.These bags come in many different sizes and are especially useful for downwinders. 
Stylish clothing ($25-200)
An outfit inspired by surfing, kitesurfing, wind, or famous kite spots can be another great choice to make your kiter friend or family member happy. A t-shirt with stylish prints of famous kite brands will do the trick, or a hooded sweatshirt to stay warm while spending time watching the sea, or even a baseball cap or a nice woolen cap will be just as appreciated… depending on the season. 
Underwater MP3 player ($30-100)
Sport and music are a great combination and the way to make a kiter's session memorable is to give them an underwater MP3 player, so that the perfect session will have the perfect soundtrack.The earphones of these underwater MP3 player are completely waterproof and some even have Bluetooth, to connect to a smartphone. 
Surf poncho ($30-100)
A surf poncho should be in the bag of every prepared kiter, so it's the perfect gift! It's essential between sessions to protect yourself from the wind when you still have your wetsuit on and you don't want to get cold (the cold is one of the worst enemies of kiters!), and can be used as a personal "dressing room" under which you can undress completely without being seen. Surf ponchos are made of different fabrics, from sponge to micro-fiber, some are super lightweight and can be packed easily in a suitcase. 
Surf earplugs ($30-100)
These earplugs are made specifically for watersports and protect the ears without affecting hearing. It allows sound to enter but prevents water, air and bacteria from entering the ear. 
Water resistant power bank with solar panels ($30-100)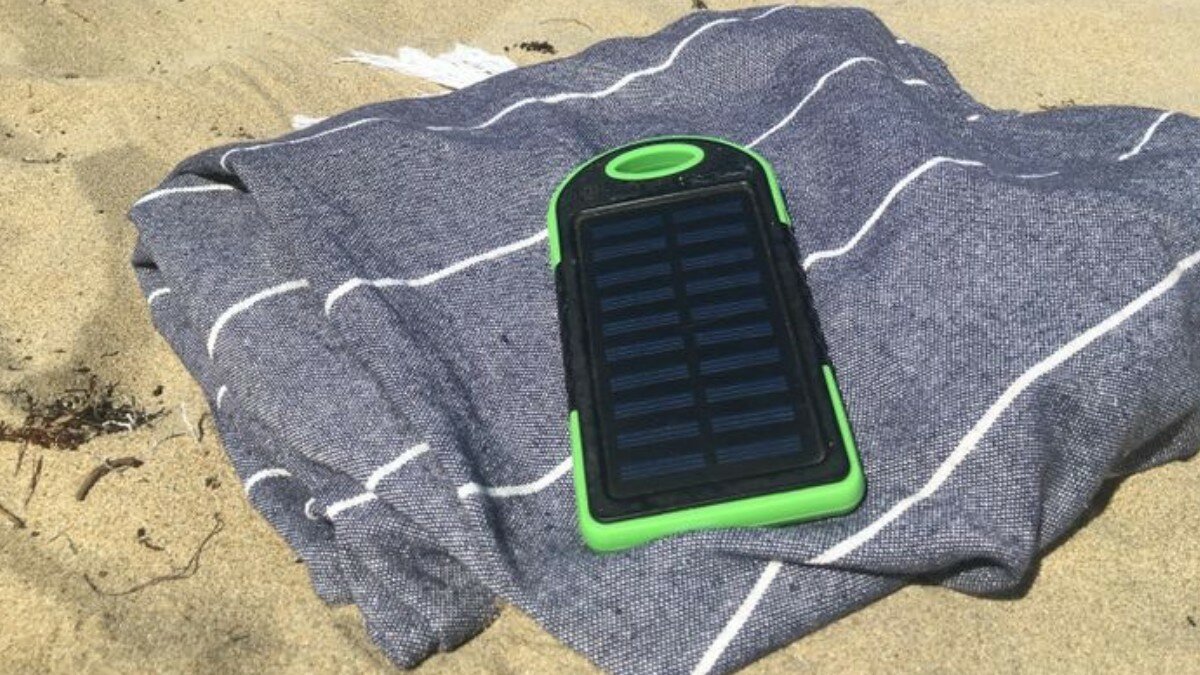 For the most social kiters, who need to always have their cell phone charged to post the last photo taken at the end of a memorable session, this gift will be indispensable!
Water and dust resistance is indicated by the IP (International Protection) rating. Choose a high IP rating, so that the power bank is resistant to water and also to dust. Sand can be just as damaging to electronics as water. 
The first number indicates the protection against solid particles and the second one against liquid particles. A power bank with IP67 or IP68 would be a perfect gift
Kitesurf helmet ($40-100)
A helmet is an important piece of equipment as it protects your kiter friend of family member from injury while they practice the sport they love. It's important to use a helmet that's suitable for watersports. There are very light ones, with detachable earmuffs, adjustment systems on the chin and nape of the neck for a high fit, made with materials that increase impact absorption.
Sunglasses for watersports ($40-150)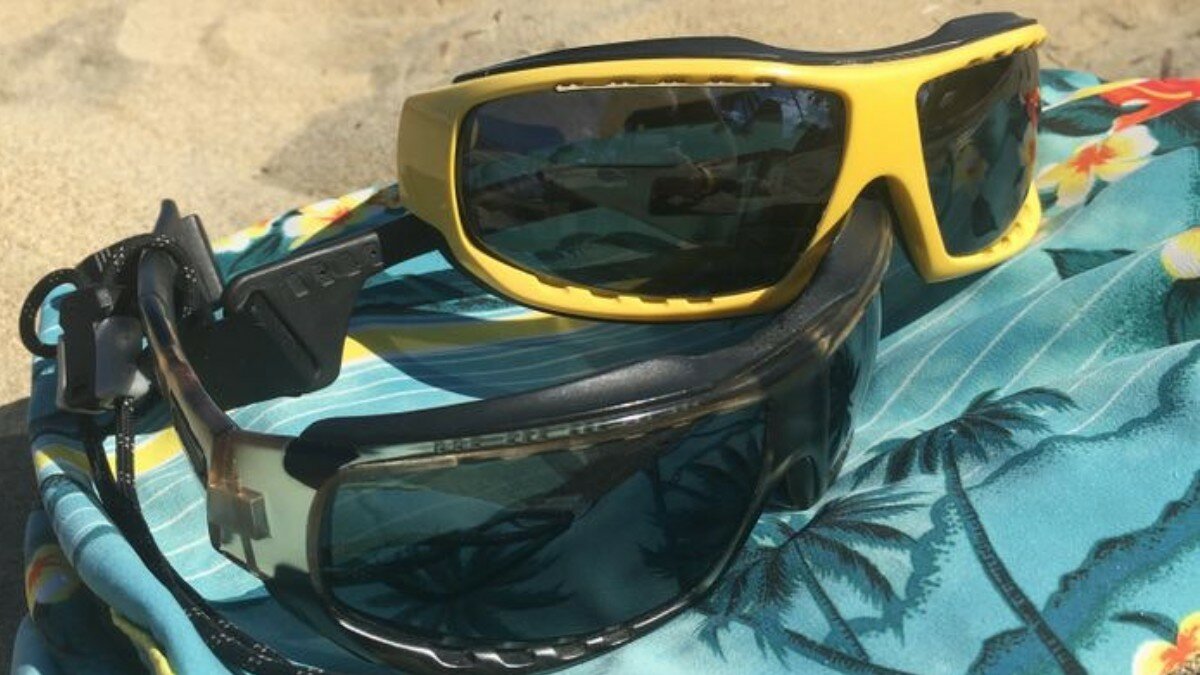 A pair of sunglasses specifically for water activities is another item that a kiter should always wear because protecting the eyes from the sun's rays is important. These types of sunglasses are not the same as traditional sunglasses - they have hydrophobic lenses that help repel water and sweat, and they're also anti-static, making it harder for dust particles to stay on the lens. If they aren't sold with a floaty lanyard, you can get one and add it to your gift. A pair of sunglasses without a buoyant lanyard would be quickly lost underwater. 
Kitesurf map ($50-150)
This gift is on my wish list. Kitesurf maps include the top kite spots in the world, plus information about style, level, wind direction, water temperature, high season and lots of other useful information. On this map the kiter can put a marker on the places visited over the years, or they can write on it, noting memorable kite trips or best sessions, because some maps are writable with a dry erase marker. A kitesurf map will surely help the kiter to get inspired for the next kite trip!
Wetsuit ($50-300)
Finding the right wetsuit will surely be a bit complicated because the wetsuit must fit like a glove so it will be easier if you already know the kiter's tastes and sizes, but it will always be a very welcome gift. Summer wetsuits are a bit easier to give, especially to girls, but if it's possible to exchange it then you can always solve the problem of a wrong size.
Kitesurf travel bag ($50-300)
A travel bag is an important gift that will prove to be very useful during kite trips, short or long term. A surf bag, a duffle bag, a roller bag and a backpack are all options suitable for kiters. The equipment must always be transported in such a way that it doesn't get ruined, that's why kitesurf bags are all made with durable materials. It's up to you to choose among the various brands and sizes for different needs, with attractive colors that make irresistible coordinated kits!
Balance board ($60-100)
A balance board is a great gift to keep your kiter friend or family member fit - this tool will help to improve performance in the water. This rocker board is also called a proprioceptive board, which means deep sensitivity, because it improves the perception of your body in space and the development of muscles through sensory receptors, as well as developing more balance, thus improving posture, training the mind, toning muscles and removing stress. The most popular model is the rocker-roller board consisting of a roller and a board.
Action camera ($60-400)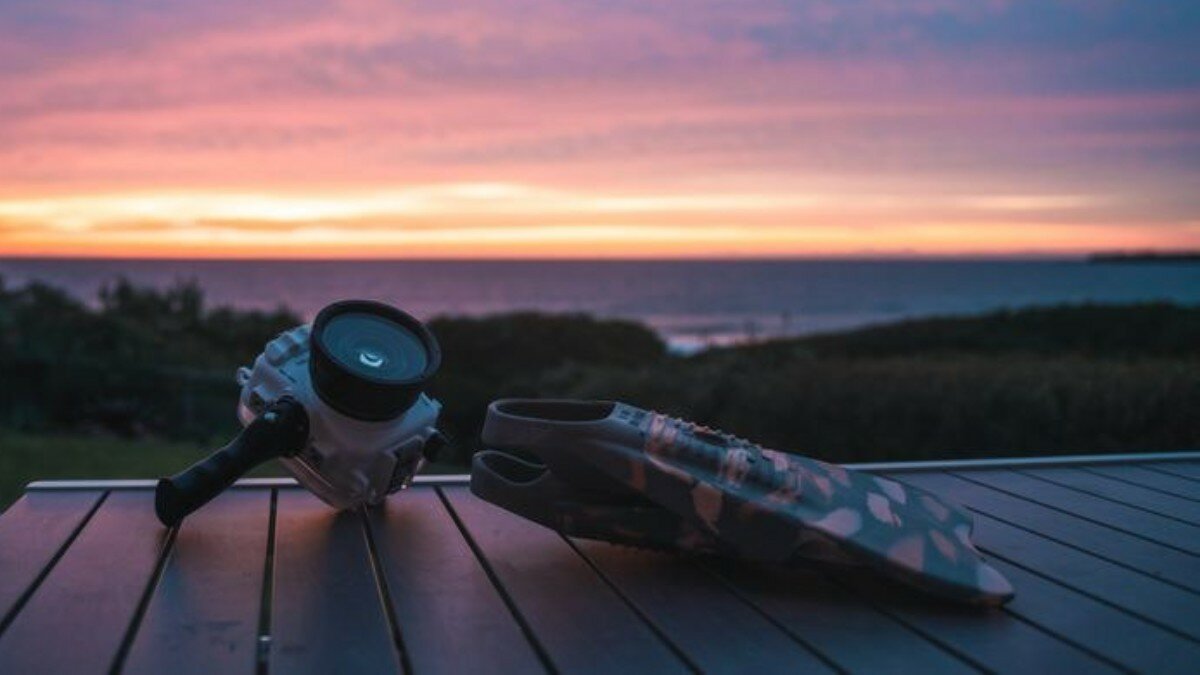 These small cameras make kiters crazy because they can use them in and out of the water, with the ability to review and share beautiful photos and videos as if they had been made by professionals thanks to image and video stabilization systems and fixed wide-angle lenses. These small cameras are very durable, they can withstand falls, many are waterproof and dust resistant, are very easy to use with a few buttons, and are sold with different types of mounts which can be placed anywhere during any type of sporting activity, from the sea to the mountains.
Waterproof smartwatch ($100-500)
A smartwatch is an undoubtedly very desirable accessory and the reason is that in addition to being an absolutely stylish wearable, it will also keep your kiter friend or family member updated with information that can be useful before their session (such as the intensity and direction of the wind, the height of the waves or the atmospheric pressure), during their session (with notifications of the most urgent messages or emergency calls if they get into trouble or danger), and after their session, (indicating the distance that was covered, and at what speed they sailed and for how long), as well as being able to share the session with friends on social media. 
Woo kitesurf tracker ($200-300)
This gift is more suitable for kiters who love freestyle, who focus on jumps and who are competitive. Thanks to this small device, which is attached to the board, they'll be able to measure the height of their jumps, and they'll be able to compare their jumps with other kiters from all over the world.